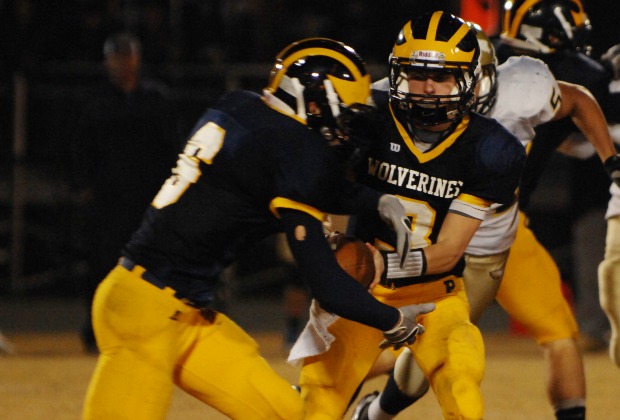 Sonny Kennedy
This past February, renowned head coach Jeff Herron left Class AAAAAA-powerhouse Camden County to accept the position at PACA, and championship aspirations were immediately restored in Bogart.
"I told these guys right away I expect us to work together and compete for championships," said Herron.
Herron has had to adapt some of his coaching methods since arriving at the smaller school. Camden's program had more than twice the players, so operating practices with the same schedule and reps was unrealistic.
"I bring the same philosophies with me," said Herron, "but early in spring I could tell that we were going to be worn out if we didn't slow things down. There just aren't enough guys to run things like I have in the past."
Having a smaller group has allowed the coach to spend more individual time with each player and he has appreciated that new perk of his job.
"I am really enjoying getting to know each kid, and getting that individual time when you have a group of new players to coach is very important," said Herron.
Assisting the new coach is Richard Bell who returns to his role as the Wolverines' valued defensive coordinator this season.
The Wolverines have four key two-way starters to replace from 2012, including linemen Tyler Parrish and Sam Kinnon, and running back/defensive backs Carl Mattox and Bryce Huff.
The leader of the team looks to be Christian Payne and the linebacker/tight end has earned his praise from coach Herron.
"Christian is a great player, and the type that would have been a standout for me any year at Camden."
Zach Graham, Conner Sibley and Chandler Gray are all rising seniors that Herron believes are poised for breakout years.
"This is the biggest senior class Prince Avenue has ever had with the 20 guys," admitted Herron.
This record senior class will be backed by a talented group of underclassmen including Herron's son Tyson, who is a rising sophomore quarterback and could see time this year.
"[Zach] Graham is our starter, and he is a very talented quarterback. I can also see Tyson sharing some playing time this year if he continues to put in the work."
Prince Avenue Christian finished third place in Region 8 last year during the regular season before making the program's first state championship game in the postseason. Eagles Landing Christian put an end to the storied run with a 33-0 rout. Stratford Academy, former head coach Mark Farriba's alma mater, was in need of a head coach for the 2013 season and the Macon native accepted. Farriba spent 10 years there as an assistant coach when they won the GISA Class AAA championship. He left Prince Avenue Christian with a 42-26-1 record in his tenure.
Herron plans to implement his same wing-T offense from Camden this season, which contains a fast tempo and heavy doses of no huddle attacks. The pace wears out opposing defenses, but the smaller roster at Herron's disposal will add challenges of its own for the head coach. Almost all of the starters will be two-way players, so preserving his guys throughout the game is going to require a busy offseason of conditioning.
In Herron's 23 years as a head coach he has a career winning percentage of .843 and four state titles. His titles came at Oconee County in 1999 and at Camden in 2003, 2008, and 2009.
A scrimmage at King's Ridge on Aug. 17 will provide the first look, and they will open the season at home against St. Francis Aug. 23.