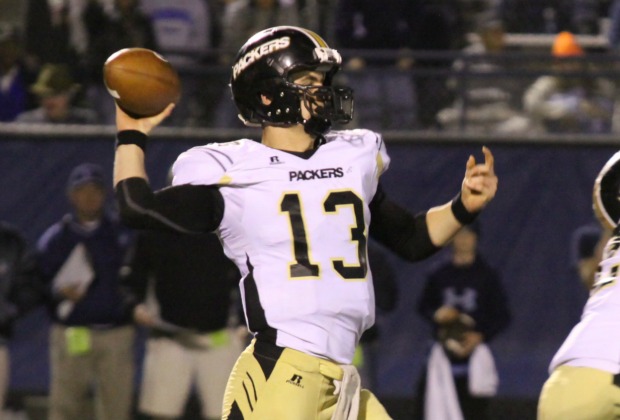 Shine Rankin/SGSN
Davin Bellamy announced his decision of Florida State over Vanderbilt over the weekend. The Chamblee defensive end made headlines recently when he announced FSU and Vanderbilt had made his final two over in-state powers Georgia and Georgia Tech. Bellamy is 6-foot-4 and will play end at the next level. He told the AJC he still plans to make five official visits this season, likely FSU, UNC, Michigan State, Florida International and a West coast school.
Ole Miss likely exhaled a sigh of relief as Bobby Hill participated in Colquitt County's scrimmage. The Packer wide receiver and cornerback who recently pledged to the Rebels to play on defense was back in practice less than one week after recovering from foot surgery. Hill snared four passes for 142 yards.
Speaking of Colquitt County, look for Colby Reneker to be the next big tight end prospect for Rush Propst and the Packer program. After putting Ty Smith at UGA last year, the junior Reneker will likely be the beneficiary of Cole Segraves' passes all season long. He caught three passes in the team's recent scrimmage and was impressive after the ball was in his hands.
Finally, Jackson defensive tackle Jay Woods has announced that he will choose between Georgia, Georgia Tech, Kentucky, Vanderbilt and Clemson this Thursday. The 6-foot-2, 280-pound lineman is ranked as the No. 33 tackle in the country by Scout.com. He also said he will still visit schools after his announcement.