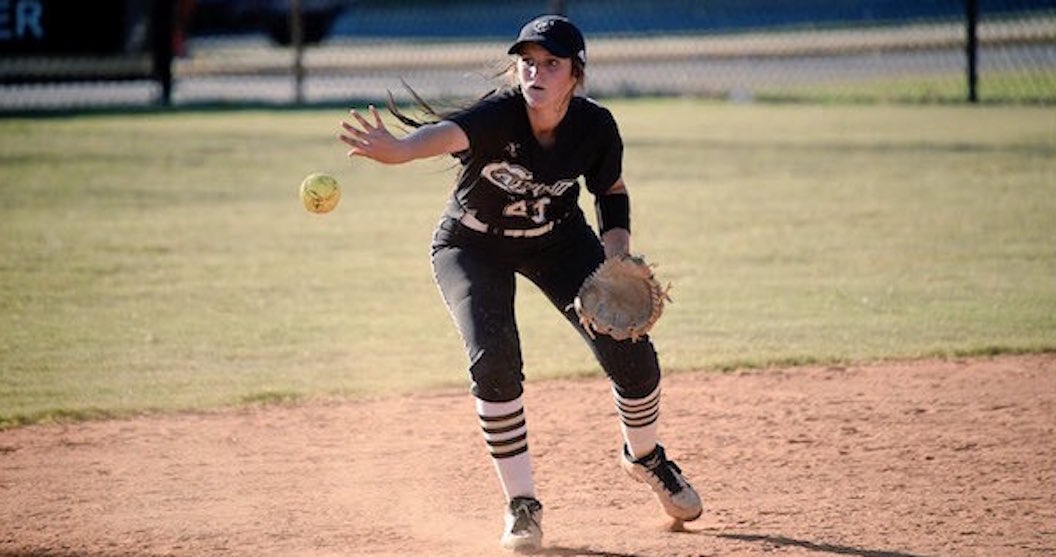 The 2019 softball season begins on Friday as allowed by the GHSA and, across the state, teams will take to the field to get their seasons underway. In the MaxPreps 2018 Final National Rankings, seven of the top 11 teams were from Georgia, which has become a hotbed for quality softball programs. Of the Top-25 in the MaxPreps poll, 14 Georgia teams are represented. East Coweta finished the 2018 season ranked No. 1, nationally, and although it graduated Kelley Lynch, the Gatorade Softball Player of the Year and the nation's No. 1 recruit, the Indians are still a team to beat entering this year. Locust Grove, a AAAAA program, finished runner-up in the national poll. Gordon Lee, a Class A-Public school, was third. Class AAAAAAA's Mill Creek ranked No. 5, Lassiter ranked No. 8, Grayson finished No. 9 and North Gwinnett was ranked No. 11.
In Class AAAAAAA, East Coweta opens the season as the top-ranked program after winning state in back-to-back seasons. Mill Creek debuts as the No. 2 team in the classification ahead of No. 3 Grayson, No. 4 Lassiter and No. 5 North Gwinnett. Lowndes, which was ranked No. 18 in the national poll at the end of 2018, is No. 6 ahead of No. 7 Archer and No. 8 Hillgrove. Collins Hill and Brookwood are No. 9 and No. 10, respectively.
In Class AAAAAA, Harrison leads the preseason poll after winning the state championship last year with a 6-3 victory over Pope.  Pope is No. 2 to open the season ahead of No. 3 Houston County, No. 4 Allatoona and No. 5 Dalton.
Locust Grove leads the Class AAAAA poll after its 8-2 victory over Loganville in the championship game last year. Bainbridge, which finished 2018 ranked No. 16 on MaxPreps' National Poll, is a close second. South Effingham is third ahead of No. 4 Loganville and No. 5 Harris County.
Heritage-Catoosa finished the 2018 season ranked No. 21 in the national poll and it begins its 2019 season leading the Class AAAA pack ahead of No. 2 Northside-Columbus. Marist comes in at third ahead of Hampton and Madison County which rounds out the top-5.
Jefferson, which was ranked as the No. 17 team in the nation to close 2018, opens the season leading Class AAA despite a 9-5 loss to Franklin County in the AAA championship game last year. No. 2 Franklin County, which was ranked No. 19 in the nation at the end of 2018, leads No. 3 Sonoraville, No. 4 Calhoun and No. 5 Brantley County.
Social Circle won the 2018 AA championship 9-1 over Banks County and it begins its season as the top-ranked program in Class AA ahead of No. 2 Banks County. Monticello, which lost to Banks County in loser's bracket last year, is third and leading No. 4 Dodge County and No. 5 Harlem.
Gordon Lee finished 2018 with its third-straight Class A-Public state championship and it will begin the upcoming season as the team to beat ahead of No. 2 Bowdon, which it beat 8-0 in last year's championship game. It's worth noting that Gordon Lee placed third in the season-ending MaxPreps national poll. Trion comes in as the No. 3 team in the classification ahead of No. 4 Schley County and No. 5 Lanier County. In Class A-Private, Wesleyan leads the way after winning back-to-back state championships in 2017-18. No. 2 First Presbyterian Day, No. 3 Prince Avenue Christian, No. 4 Tattnall Square and No. 5 Mount de Sales round out the top-5.
Class AAAAAAA
1. East Coweta
2. Mill Creek
3. Grayson
4. Lassiter
5. North Gwinnett
6. Lowndes
7. Archer
8. Hillgrove
9. Collins Hill
10. Brookwood
Class AAAAAA
1. Harrison
2. Pope
3. Houston County
4. Allatoona
5. Dalton
6. Lee County
7. Creekview
8. Alexander
9. Coffee
10. Evans
Class AAAAA
1. Locust Grove
2. Bainbridge
3. South Effingham
4. Loganville
5. Harris County
6. Jones County
7. Buford
8. Carrollton
9. Union Grove
10. Statesboro
Class AAAA
1. Heritage-Catoosa
2. Northside-Columbus
3. Marist
4. Hampton
5. Madison County
6. LaFayette
7. Chapel Hill
8. Central-Carroll
9. West Laurens
10. Oconee County
Class AAA
1. Jefferson
2. Franklin County
3. Sonoraville
4. Calhoun
5. Brantley County
6. Coahulla Creek
7. Jackson County
8. Crisp County
9. Cook
10. Pike County
Class AA
1. Social Circle
2. Banks County
3. Monticello
4. Dodge County
5. Harlem
6. Heard County
7. Rockmart
8. Jeff Davis
9. Chattooga
10. Vidalia
Class A-Public
1. Gordon Lee
2. Bowdon
3. Trion
4. Schley County
5. Lanier County
6. Commerce
7. Marion County
8. Telfair County
9. Georgia Military College
10. Hawkinsville
Class A-Private
1. Wesleyan
2. First Presbyterian Day
3. Prince Avenue Christian
4. Tattnall Square
5. Mount de Sales
6. Mount Paran Christian
7. Stratford Academy
8. Holy Innocents'
9. George Walton Academy
10. Strong Rock Christian