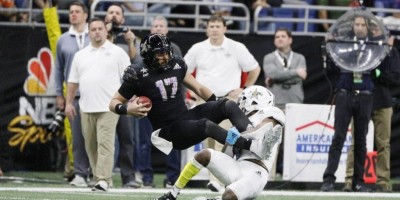 The 16th episode of the "Georgia Prep Sports: From a Distance" video podcast features All-American Bowl Selection Committee Recruiting Coordinator Erik Richards, who runs the Football University Camp to seek out the country's most talented middle school and high school athletes and give them the exposure needed to gain an invite to the All-American Bowl.
Host I.J. Rosenberg, the president of Score Atlanta, will also have Aaron Lupuloff, who is the Senior Executive Director of Gwinnett County Public Schools Foundation, as well as Walton Volleyball Coach Suzanne Fitzgerald, who has led the Raiders since 2011, winning eight state titles during her tenor.
The podcast is produced by PlayOn Sports, which runs the National Federation High School network, and airs Mondays, Wednesdays and Fridays, starting at noon.
Follow the link to watch!