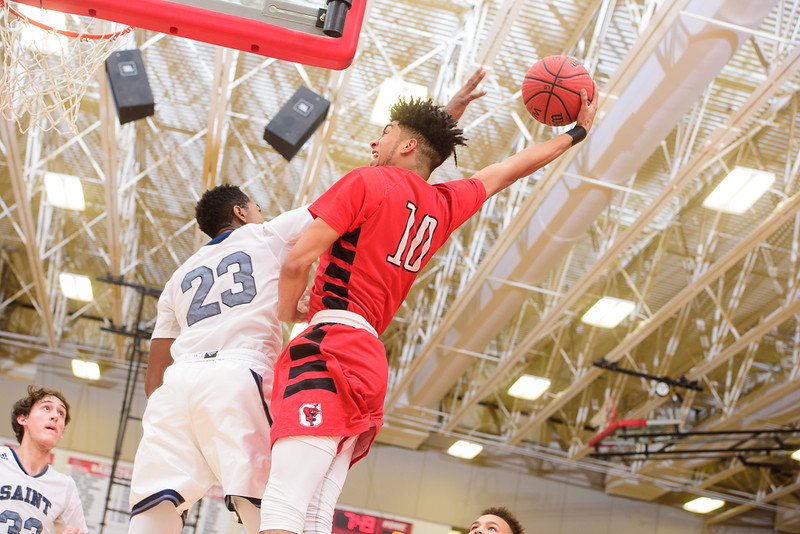 Kyle is the Assistant Managing Editor at Score Atlanta and the Owner of sandysspiel.com
Harken back to the 90's when big men roamed the paint. Hakeem Olajuwon, Shaquille O'Neal, David Robinson, Patrick Ewing, Alonzo Mourning. Playing down low wasn't just a thankless job it was a right and a privilege. It wasn't for the faint of heart. You knew if you were going inside and playing on the block, you were going to end the night with a couple scrapes, bruises and if you're lucky enough, maybe a black eye or a broken nose from an elbow.
Fast forward to today's game. The amount of three-point attempts across each level of play seemingly increases each year. That thin line arcing around the paint has slowly changed the way basketball is played. Just like a meteor coming to wipe out the dinosaurs, the three-point line has methodically pushed the interior play of big men into extinction.
As generations come and go, the athletes continue to get stronger, quicker and more aerodynamic, able to soar through the air for acrobatic dunks never before thought to be possible. As highlight reel slams and launching threes from 35-feet out become more popular and sexier to the common fan and the young player growing up, the yeomen's work of battling at the pivot position drifts into obscurity.
With more and more tall players focusing more on their ball handling skills and standing at the three-point line to become the next Kevin Durant, the harder it is becoming to find true back-to-the-basket big men that can score and rebound. To find a forward or center in the high school ranks with footwork and technique is like finding a leprechaun with a pot of gold; it rarely happens but if you do find one, he's a gem.
It looks like today's game a lot of big guys get away with their size and athleticism. When you ask them to slow it down and show you a post move or a counter move, they freeze and can't think of what to do. Being bigger, stronger and taller than everyone growing up can work for only so long until you reach the elite level of high school and beyond where you start matching up against players your own size.
The undersized big man who may thrive in high school at 6-foot-4 or the Mid-Major stud (see Jameel Warney of Stony Brook) that isn't quite tall enough to really pound away at true 6-10 or 7-footers, eventually must rely on technique and footwork to hone their craft and survive. They can't tower over others for easy hoops instead they have to play the angles, use pump fakes and bait defenders in by outsmarting them and leave them wondering how a smaller guy just hung 20 on them.
Smaller, less athletic players that want to be true post players understand that everything they do must be calculated. Ball fake middle, go baseline. Up & under. Sky hook. Face up or fade away, every trick in the book has to be utilized when going up against size or an elite shot blocker.
If that mindset of every movement matters was instilled into players with hard to teach size, imagine the possibilities. Veterans like Pau and Marc Gasol, Tim Duncan and Brook Lopez by no means are the athletes like DeAndre Jordan, Andre Drummond or Dwight Howard, but they are cerebral players that take their time on the block when they aren't hitting shots from the mid-range.
I write this just to remind post players embrace the fact that you are a post player. Take pride in your craft and try to perfect the little things. Feel with your back to the basket is something that can't be taken for granted. Bigs don't have to score every time they touch the ball, but they should be rewarded every few trips down to keep the defense honest. Good things happen when the ball goes inside. It's a post move and a score, a foul, or a kick out to an open shooter. Trust your big men and reward them for battling for position. Nothing is more frustrating to a player than having his man sealed off underneath the basket but instead seeing a 25-foot three launched. Big men can do more than just rebound and block shots. They can score as well if they take the time to polish their game.