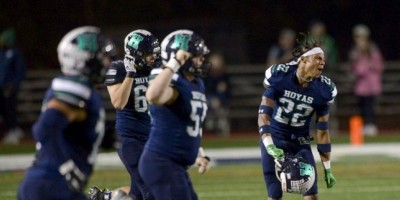 PHOTO/Daniel Varnado
The 23rd episode of the "Georgia Prep Sports: From a Distance" video podcast features Atlanta Public Schools Athletics Director Jasper Jewell, who will discuss how the APS system is preparing for the resumption of high school sports on June 8.
Host I.J. Rosenberg, the president of Score Atlanta, will also have Matt Dickmann, head football coach of the Harrison Hoyas, who is coming off a championship season in Class AAAAAA and is now playing in Class AAAAAAA. Also joining the show is John Reid, head football coach of the Rome Wolves, with whom he's won two state titles with (2016, 2017).
The podcast is produced by PlayOn Sports, which runs the National Federation High School network, and airs Mondays, Wednesdays and Fridays, starting at noon.
Follow the link to watch.