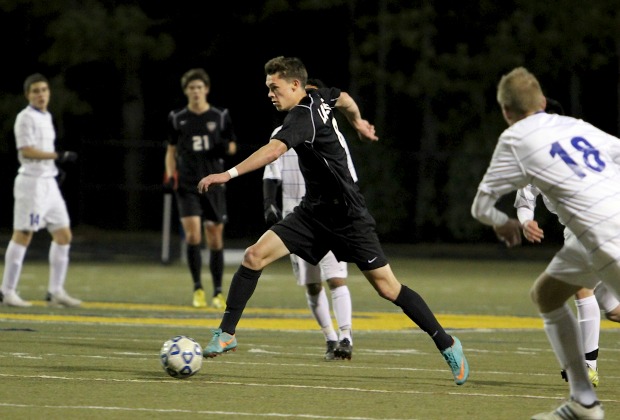 Photo by Martha Bennett
The state's largest classification saw Campbell and Lassiter jump into the rankings. Campbell had a big weekend by winning the Bob Simms Invitational with wins over Westminster and Oconee County.
Class AAAAA saw Sprayberry debut after a win over Creekview and victories in five of its last seven matches.
Southeast Whitfield stumbled in Class AAAA to No. 8 after losses to Northwest Whitfield and Oconee County. Chestatee dropped out of the top five after a loss to Lanier.
In Class AAA, North Hall rose to the top five on the strength of five straight wins. Cartersville rocketed to No. 7 after winning five straight including one over Coahulla Creek, which fell to No 9.
Morris Innovative, a newcomer to the rankings, debuted at No. 6 after winning four straight including wins over Bremen and Murray County. Fitzgerald also made an appearance in the poll, at No. 9.
Class A saw Our Lady of Mercy ranked No. 9 after beating First Presbyterian.
Class AAAAAA
1. Brookwood
2. Walton
3. Lambert
4. Harrison
5. Duluth
6. Mill Creek
7. Parkview
8. Campbell
9. Lassiter
10. Collins Hill
Class AAAAA
1. McIntosh
2. Pope
3. Gainesville
4. Lakeside-DeKalb
5. Glynn Academy
6. Greenbrier
7. Clarke Central
8. Allatoona
9. Houston County
10. Sprayberry
Class AAAA
1. Dalton
2. Grady
3. Johnson-Gainesville
4. Perry
5. Columbus
6. Chestatee
7. Northwest Whitfield
8. Southeast Whitfield
9. Spalding
10. LaGrange
Class AAA
1. St. Pius X
2. Woodward Aca.
3. Oconee Co.
4. Blessed Trinity
5. North Hall
6. North Murray
7. Cartersville
8. West Hall
9. Coahulla Creek
10. East Hall
Class AA
1. GAC
2. Westminster
3. Calhoun
4. Wesleyan
5. Bremen
6. Morris Innovative
7. Benedictine
8. Murray County
9. Fitzgerald
10. Atkinson County
Class A
1. AIS
2. Hebron Chr.
3. First Presbyterian
4. Fellowship Chr.
5. Pinecrest Academy
6. Mount Paran
7. Paideia
8. Darlington
9. Our Lady of Mercy
10. Walker