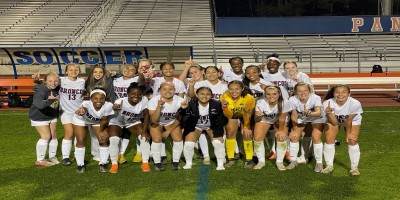 In a battle between two of the top girls soccer teams in Class 7A, the Discovery Titans will face off against the Brookwood Broncos Thursday afternoon. The Titans are 7-6 overall and 5-5 in Class 7A. The Broncos are 9-1-1 overall and 4-0 in Class 7A.
This will be a matchup of No. 4 ranked teams, as the Titans and the Broncos are both fourth in Region 7 and 4, respectively.
Brookwood is currently on a five-game winning streak and come into the game averaging 3.6 goals and 0.3 assists per match. They have scored 36 goals and have had three assists all season long.
The Titans come in averaging 4.3 and 2.5 assists per match. They have scored 51 goals and have had 30 assists all season long.
Some players to watch for the Titans include sophomore midfielder Jayeli Ramos (18 goals, four assists), senior forward Jessica Martinez (six goals, five assists), senior forward Kimmy Altamirano (11 goals, three assists), junior midfielder Jocelyn Ramos (three goals, 10 assists) and junior midfielder Theanna Burnett (10 goals, five assists).
Two players to watch for the Broncos include junior midfielder Stella Allen (14 goals) and junior striker Sydney Farr (11 goals).
For the Broncos, this Thursday's game is senior night, where they will celebrate the seven seniors on their team, five of which are starters.
"I always look forward to senior night to celebrate all of our seniors and their hard work," Broncos head coach Adel Mohsen said.
This game will have major playoff implications for both teams, especially for the Broncos, who have a big game against the Parkview Panthers coming up on April 14.
For coach Mohsen, he believes that his squad, with their talent, leadership and winning streak, is coming into this game the way they want to and have a great shot at walking away victorious.
"When you're winning, it's a good confident attitude, so you're going into this game knowing that you've played your best against a lot of good teams and you just want to keep it rolling," coach Mohsen said.