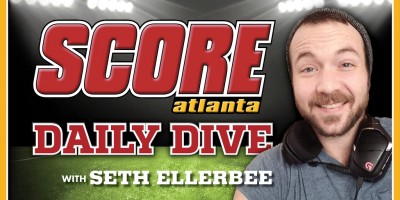 Defending-champion Buford softball is ranked atop Class 7A with a 16-0 record going into the week and the numbers behind the Wolves' success are impressive.
The team has won 11 state championships, the first coming in 2007 which began a streak of 10-straight state championships. Last season, the Wolves beat East Coweta 9-1 in the first game of the 7A championship series to win the team's first championship since 2016.
All-time, Buford softball is 625-142-3 and in the Trent Adams era, the team is 76-5-1 and 14-3 in the postseason. The program has won 23 consecutive games, 14 consecutive home games, 48 consecutive regular season games, seven consecutive postseason games, 29 consecutive region games and 17 consecutive games against same-classification opponents.
This season, Buford has beaten South Forsyth 14-0, Cherokee Bluff 4-0, Campbell 13-0, Walnut Grove 12-2, Apalachee 7-0, South Forsyth 9-0, Cambridge 9-0, Mountain View 4-3, Central Gwinnett 17-0, Collins Hill 9-0, Wesleyan 5-1 in 12 innings, Dacula 13-1, Cambridge 9-0, Mountain View 16-0, Mill Creek 16-5 and 9-1 going into Monday's game against Walnut Grove.
MaxPreps has Buford ranked as the No. 3 program in the nation and No. 1 in Georgia. However, the National Fastpitch Coaches Association lists Buford as the best team in the nation ahead of Columbine (Colo.), Westfield, Pope and Blue Springs South (Mo.). Buford, Westfield, Pope, Tattnall Square, East Coweta and North Gwinnett are the only teams from Georgia listed in the NFCA Top 25.
The Wolves will play Central Gwinnett Tuesday at home and Collins Hill Thursday on the road.