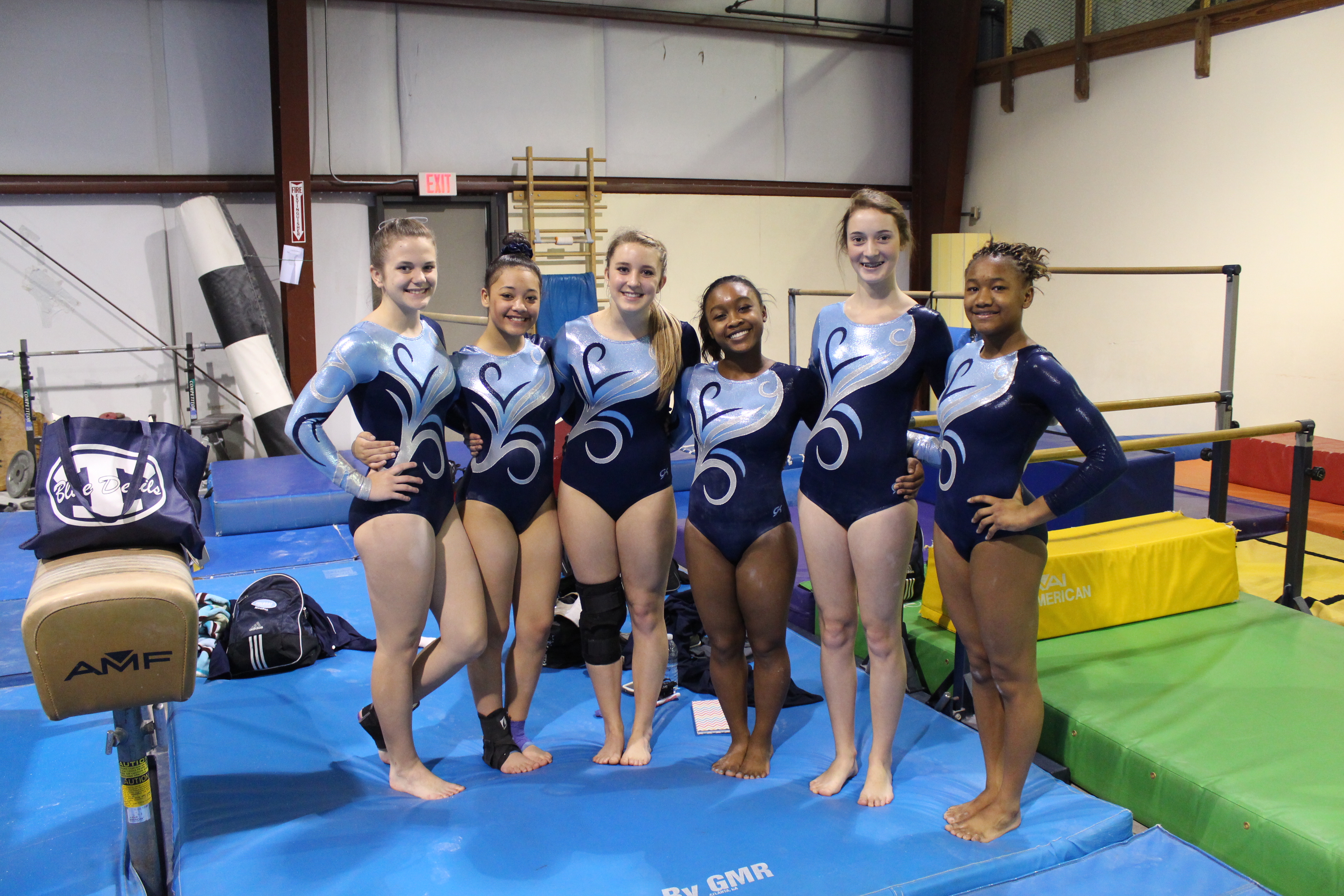 Courtesy of Camden Gymnastics
Tierra Acoff once again helped Camden County set a new school record this past Wednesday. Camden County scored a 101.9 in its dual meet with Lowndes. Acoff had first-place finishes in every event and included a 9.1 on vault, 9.2 on bars, 8.7 on beam and 9.3 on floor to give her a 36.3 all-around score. The Wildcats had set a team record with a 98.95 in the opening meet of the season on Feb. 22.
The team qualifying score is 96.0 this season and Buford crushed it in its last home meet of the season on March 28. The undefeated Wolves posted a 109.6 and edged Lambert, Jefferson, Jones County and John's Creek.
Newnan closed out the regular season against Henry County, Ola and Pike County on Friday and posted a 101.575, the Cougars' highest score of the season. Sydney Goad grabbed a third-place finish at state last season in the all-around and turned in another strong performance on Friday with first-place finishes in all four categories. Goad posted a 9.725 on vault and a 9.4 on beam to help her total reach 38.05.
Goad's beam score at state last year was 9.0 and she tabbed .4 points higher (9.4) on Friday with a fall mid-routine. Her 9.725 on vault beat her 9.6 at state last season and her final 38.05 tops her 37.2 all-around score last season. Newnan teammate Elizabeth Hovey posted a second-place finish in all-around on Friday with a 36.575. An all-around score of 34.0 or better during a single meet this season automatically qualifies that gymnast for the state preliminary meet at Dunwoody on April 26.
On Wednesday Pace Academy will host Forsyth Central and Sequoyah while Westminster wraps up its season with visiting Pope, Lassiter, Lambert, Kell and West Forsyth. Westminster comes off a 102.80 to 93 victory over Cambridge last Tuesday.