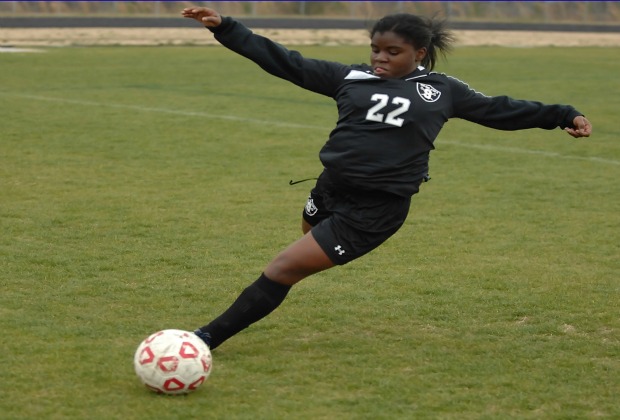 Sonny Kennedy
Harrison sent waves through the Class AAAAAA poll with a 2-1 victory over No. 2 Parkview, enabling the Hoyas to move up to No. 1. Harrison has not lost since early February when No. 7 Brookwood handed the Hoyas a 2-0 loss in Snellville. Parkview dropped just one spot to No. 3 after beating Class AAAAA No. 7 Heritage-Conyers. Mill Creek lost to Hilton Head Island (S.C.) high school, a team that previously lost to Parkview but is 3-1 against Georgia foes this year. The Hawks dropped from the top spot after then tying Beaufort (S.C.), a team that is just 5-6-2. South Forsyth fell to No. 5 after dropping a match to Milton last week. Collins Hill holds strong at No. 6 following a tied with Flowery Branch while Brookwood, Grayson, Tift County and Hillgrove round out the top 10.
Whitewater bumped up two spots in Class AAAAA to No. 1 after a successful 2-0 week. Northview fell one spot after losing at home to Riverwood. The Titans rebounded by beating Forsyth Central. No. 8 McIntosh fell to Class AA No. 3 Westminster 1-0 to drop a few spots. Flowery Branch jumps into the poll at No. 10, taking Gainesville's spot.
Class AAAA No. 9 Spalding dropped three spots after suffering a pair of losses over the past week. No. 3 Locust Grove defeated Spalding 3-2 before Newnan won at home 3-0.
Former No. 5 Columbus has dropped three of its last four games and now hangs onto a spot in the poll at No. 10. Chestatee is the new No. 5 while No. 6 Veterans and No. 8 Grady also moved up in the poll.
St. Pius X jumped from No. 3 to No. 1 after handing No. 3 Blessed Trinity its first loss of the year. Buford stays at No. 2 after a recent win over Lovett. Lakeview-Fort Oglethorpe moves into the poll at No. 9 after Woodward Academy fell out following a rough stretch.
Class AAAAAA
1. Harrison
2. Lassiter
3. Parkview
4. Mill Creek
5. South Forsyth
6. Collins Hill
7. Brookwood
8. Grayson
9. Tift County
10. Hillgrove
Class AAAAA
1. Whitewater
2. Northview
3. Lakeside-DeKalb
4. Starr's Mill
5. Glynn Academy
6. North Paulding
7. Heritage-Conyers
8. McIntosh
9. Houston County
10. Flowery Branch
Class AAAA
1. Marist
2. Heritage-Catoosa
3. Locust Grove
4. Cairo
5. Chestatee
6. Veterans
7. Alexander
8. Grady
9. Spalding
10. Columbus
Class AAA
1. St. Pius X
2. Buford
3. Blessed Trinity
4. Dawson County
5. Chapel Hill
6. Jackson County
7. White County
8. North Oconee
9. Lakeview-Fort Oglethorpe
10. Cartersville
Class AA
1. Greater Atlanta Christian
2. Westminster
3. Calhoun
4. Oglethorpe County
5. St. Vincent's Academy
6. Vidalia
7. Temple
8. Putnam County
9. Bremen
10. Dublin
Class A
1. First Presbyterian Day
2. Hebron Christian
3. Mount Paran
4. Providence Christian
5. Strong Rock Christian
6. Savannah Country Day
7. Holy Innocents'
8. Paideia
9. Calvary Day
10. Fellowship Christian