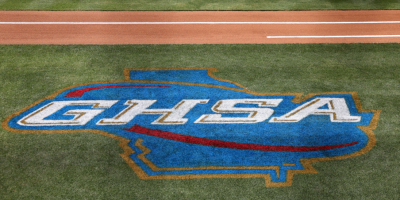 The GHSA baseball season came to a close after Charlton County beat Emanuel County Institute 5-0 in a deciding Game 3 in the Class A Division II series at JI Clements Field in Statesboro. Charlton County won the opening game of the series 3-1 and Emanuel County won the second game 5-4 to force the third game.
In the 5-0 victory in Game 3, Charlton County senior Connor Lloyd was 1-for-2 with two RBIs, junior Cole Crawford was 1-for-3 with an RBI, sophomore David Walters was 2-for-3 with an RBI and junior Colton Crews was 3-for-3 from the plate. Senior pitcher Ian Vickers led Charlton through all seven innings with four hits and 10 strikeouts after facing 27 batters.
In the second game, Charlton County led 3-0 after scoring three runs in the top of the third inning. Senior Gant Geiger singled to score senior Jude Shaw, Vickers singled to score Geiger and Vickers scored on a balk. Emanuel County cut into the lead in the bottom of the third inning on a double from freshman Tuff Boddiford which scored junior Hudson Henry and sophomore James Parker. In the bottom of the fourth inning, Emanuel County took the lead on a home run from senior Bryce Kearson and a single from Boddiford, which scored Henry and sophomore Gabe Lee.
Charlton County sophomore Eli Hobbs scored Crawford on a sacrifice fly-ball in the top of the fifth inning, but the Indians could manage no more offense.
In the first game, Charlton County did all its scoring in the bottom of the fourth inning before holding on for victory. Senior Jude Shaw put Charlton up 1-0 on a throwing error by Emanuel County and junior Heath Ray tripled down the right field line to score Vickers and Walters. Emanuel County scored in the top of the fifth inning on a score from junior Charlie Rathberg on a throwing error by Charlton County.
Charlton County had previously won two state championships – 2013 and 2014 – while Emanuel County Institute was trying for its first.