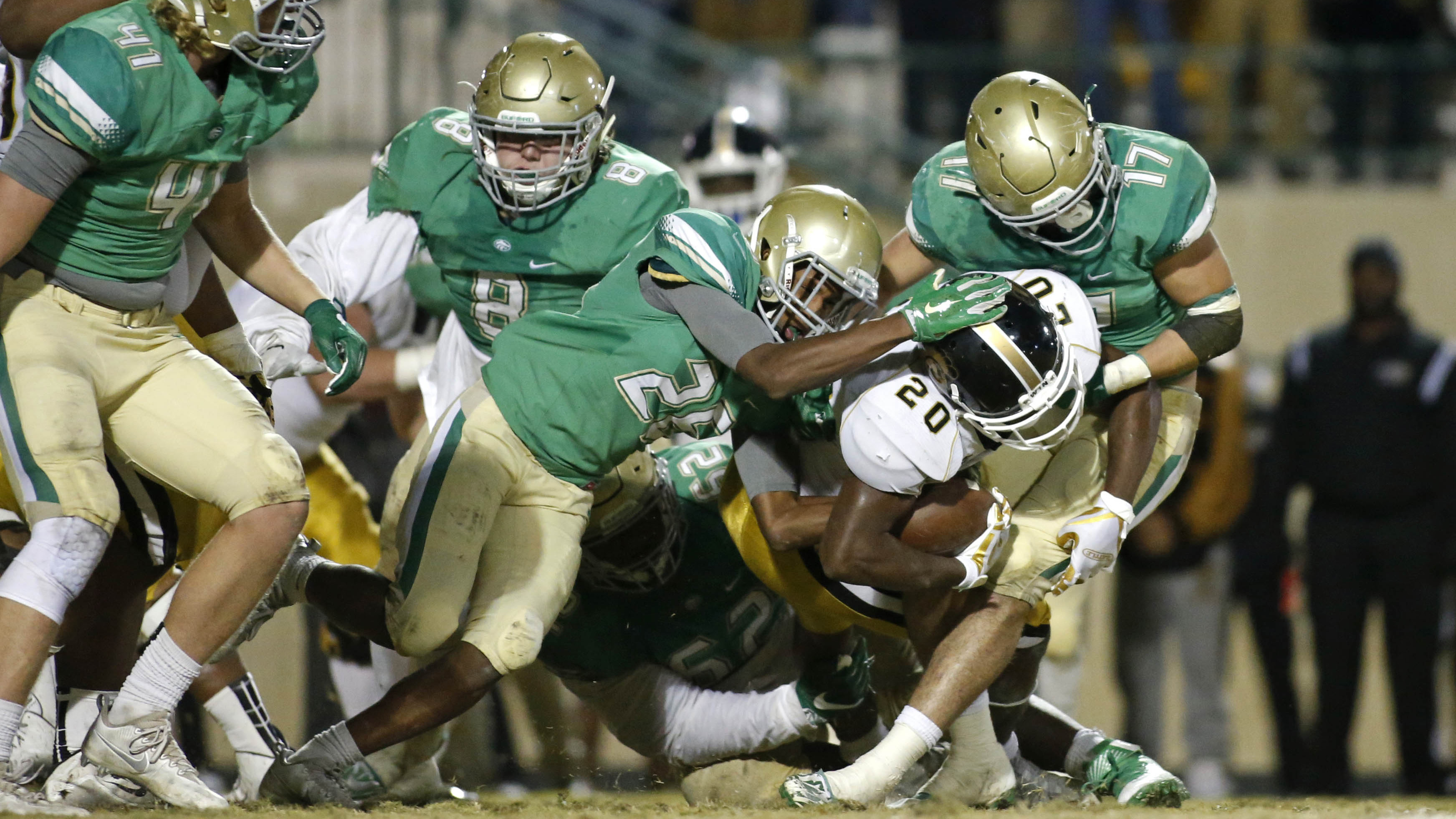 No. 2 Buford at No. 1 Rome
In a semifinals filled with rematches, Buford and Rome is the one everyone is talking about. Last season, a young Rome team shutdown Buford's running game and scored a 14-7 victory to clinch the first-state title in program history. Rome has been outstanding this season with a perfect 13-0 record and a team that looks even better. Buford's biggest change since last season came at head coach as John Ford took over the program after leading Roswell to back-to-back finals in Class 7A.  On offense, Buford will need to be much more creative than last year and expect Anthony Grant to be heavily involved. The senior playmaker is not only leading the team in rushing this season, but is the leading tackler at linebacker. Buford had to battle back to survive a talented Stockbridge team last Friday and is aware that it will take a much better start to avoid falling in an insurmountable hole to Rome. Rome quarterback Knox Kadum successfully led the Wolves to the state title as a sophomore a year ago and has increased his production as a junior. Still, Rome is a team that wants to run the football and junior Jamious Griffin leads the way with 27 of the team's 62 rushing touchdowns.
Carver-Atlanta at No. 4 Warner Robins
Carver-Atlanta will once again play the role of underdog as the Panthers visit Warner Robins. Carver's defense did a great job last week against an explosive Jones County team and it will take disciplined football to keep another explosive offense from taking control of the game. Carver quarterback Octavious Battle will go head-to-head with Warner Robin's Dylan Fromm who has been outstanding since transferring from Houston County this offseason. Warner Robins has looked like a state title contender some weeks and then struggled to hold off tough teams like Eagles Landing other weeks. All the hype will surround the Buford at Rome game this weekend, but this intriguing matchup is filled with unanswered questions and the opportunity could not be bigger. Regardless of who wins, either victor will be penned as the underdog in the finals. Because of that, all the focus will be on making it there and that could lead to an incredible matchup tonight.