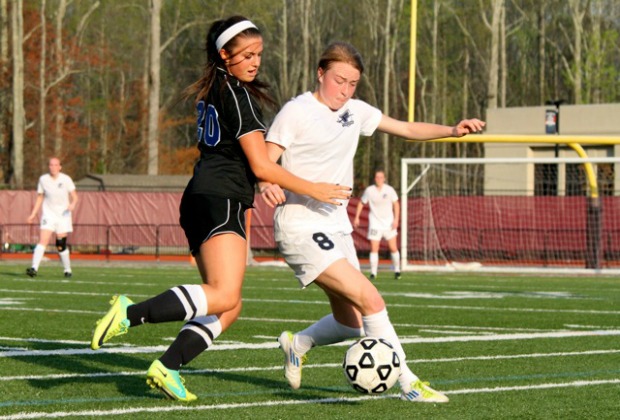 First Presbyterian Day
With spring break taking place across most of Georgia, many teams were inactive last week while others played just once or twice. In some cases, entire polls such as 6A and 2A remained unchanged due to inactivity while other polls featured one or two changes. In Class 5A, Lakeside-DeKalb moved up to No. 4 after picking up a win last week. In 4A, Spalding jumped from No. 8 to No. 6 after scoring a victory.
In 3A, Woodward Academy fell to No. 8 after losing twice last week. Woodward Academy has now lost three of its last four matches. Meanwhile, Chapel Hill took advantage of a 10-0 win over Douglass to move up to No. 5.
The most movement in this week's rankings can be found in the Class A poll. No. 1 First Presbyterian Day handed No. 9 Calvary Day to drop the program one spot. Holy Innocents' fell to No. 7 after a loss to River Ridge. Savannah Country Day fell from No. 4 to No. 6 after a pair of losses over the week. No. 4 Providence Christian and No. 8 Paideia moved up to fill the spots of Savannah Country Day and Calvary Day.
Class AAAAAA
1. Mill Creek
2. Parkview
3. South Forsyth
4. Lassiter
5. Harrison
6. Collins Hill
7. Brookwood
8. Grayson
9. Tift County
10. Hillgrove
Class AAAAA
1. Northview
2. Heritage-Conyers
3. Whitewater
4. Lakeside-DeKalb
5. Starr's Mill
6. McIntosh
7. Glynn Academy
8. North Paulding
9. Houston County
10. Gainesville
Class AAAA
1. Marist
2. Heritage-Catoosa
3. Locust Grove
4. Cairo
5. Columbus
6. Spalding
7. Alexander
8. Chestatee
9. Veterans
10. Grady
Class AAA
1. Blessed Trinity
2. Buford
3. St. Pius X
4. Dawson County
5. Chapel Hill
6. Jackson County
7. White County
8. Woodward Academy
9. North Oconee
10. Cartersville
Class AA
1. Greater Atlanta Christian
2. Calhoun
3. Westminster
4. Oglethorpe County
5. St. Vincent's Academy
6. Vidalia
7. Bremen
8. Temple
9. Putnam County
10. Dublin
Class A
1. First Presbyterian Day
2. Hebron Christian
3. Mount Paran
4. Providence Christian
5. Strong Rock Christian
6. Savannah Country Day
7. Holy Innocents'
8. Paideia
9. Calvary Day
10. Fellowship Christian