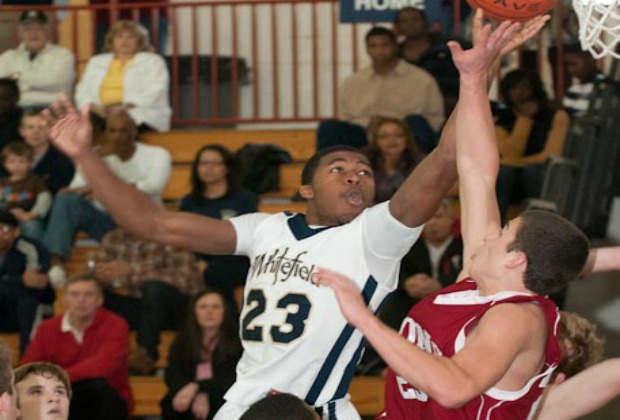 Hal Simpson
This year marks the first time that the GHSA has split Class A into private and public brackets to crown two boys and two girls champions. Each bracket is set at 16 teams and first-round winners will get a trip to the quarterfinals and become that much closer to hoisting the final hardware.
In Class-A Public girls, the Region 1-A champion Randolph-Clay will get the top seed and play host to Portal, who beat Wheeler County before falling to Calvary Day in the Region 3-A tournament. Region 8-A girls champion Towns County has earned the No. 2 seed and hosts a talented Calhoun County team in the opening round. There are good matchups across the board with Treutlen playing Claxton and even No. 14 Seminole County at No. 3 Marion County should be highly competitive. On the boys side of Class-A Public, Seminole County is the dominant No. 1 seed heading in and will host Stewart County. Hawkinsville earned the No. 4 seed after a strong championship run in the Class 1-A region tournament and will host No. 13 Randolph-Clay who fell to Seminole County in the Region 1-A tournament semifinals.
The Class-A Private brackets are loaded with talent as well and should offer some of the most exciting matchups of the postseason. Greenforest Christian team earned the boys No. 1 seed by skating to the Region 5-A title last week, 57-46 win over Landmark Christian. Greenforest Christian will get Savannah Christian at home to start the tournament. Athens Christian comes in with the momentum of its 48-41 win over Pinecrest Academy to win the Region 8-A tournament and hosts Mt. Pisgah in the first round. Lakeview Academy travels to Region 7-A champion Aquinas in the 4-13 contest. No. 2 St. Francis won Region 5-A and plays a talented Pace Academy team.
The girls side of the Class-A Private bracket is exciting because the region crowning proved to have a significant amount of upsets. St. Francis topped Southwest Atlanta Christian 54-49 in the Region 6-A championship and will play Strong Rock Christian as the No. 3 in the first round. Southwest Atlanta Christian grabbed the No. 4 seed despite not winning its region and hosts Greenforest Christian. Holy Innocents' beat Paideia in the 5-A region tournament and got the No. 1 seed, while the Bears will host underdogs Hebron Christian. Paideia ended up with the No. 7 seed and hosts Pace Academy, whom they beat 36-28 in the semifinals last Friday. Calvary Day, the No. 2 seed, also gets a rematch from last Friday by hosting Savannah Country Day. Calvary Day rolled to a 50-12 victory in the Region 3-A semifinals.