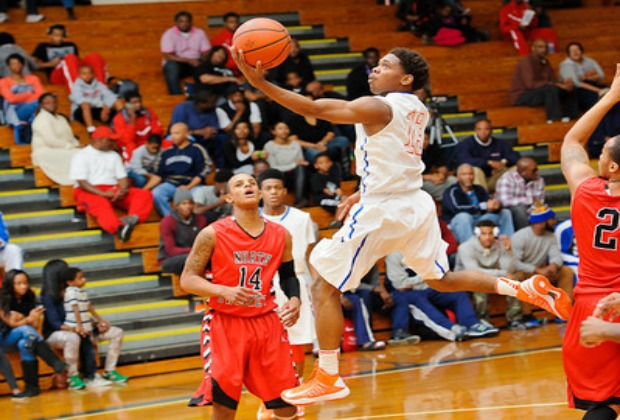 Ty Freeman
It was an incredible night of high school basketball all across the state. Teams took part in various tournaments and some of the top teams earned big wins.
Boys
Columbia 69, Miller Grove 58: In a battle of defending champions, Columbia jumped out to a 16-13 lead after the first quarter before cruising to a road win at Miller Grove. Columbia led 34-22 at halftime and took a 45-34 lead to the fourth quarter. Tahj Shamsid-Deen finished with 31 points and 10 assists while Jordan Anderson notched 14 points and 12 rebounds.
Cross Creek 59, Meadowcreek 56: Cross Creek trailed 26-23 at halftime but quickly jumped up 31-26 in the third before carrying a 53-51 into the fourth. Vincent Moore led Cross Creek with 14 points while Meadowcreek's Joshua Moore and Terrance Snelling each tossed in 14. Cross Creek's DeSlaun Scott andTreaire Moore each tallied double-digit points.
Aiken County Christmas Challenge
Lakeside-Evans 53, South Aiken 49: Sam Powell scored 24 points as Lakeside-Evans never trailed after leading at halftime. Jonathan Dingle started the pace early for Lakeside-Evans in the Aiken County Christmas Challenge.
Jones County Tournament
Elbert County 98, First Presbyterian Day 81: Despite 40 points from T.J. Sams, First Presbyterian Day could not overcome Elbert County, which nearly cracked the 100-point barrier in the Jones County Holiday Tournament. Sams also contributed 14 rebounds. O'Showen Williams contributed 18 points and six assists in the loss.
Lanierland
Johnson-Gainesville 76, West Hall 62: Johnson-Gainesville used a 22-6 run to open the third quarter. Johnson out-rebounded West Hall 30-17 and was led by Ty Cockfield's 19 points and Montrell McKensey's 18 points and 15 rebounds. Cockfield added six assists. Rod English had 14 points for Johnson while Grayson Tyler led West Hall with 23 points.
Round Ball Classic
Laney 61, North Mecklenburg (N.C.) 53: North Mecklenburg led 27-24 at halftime, but Laney's Jashawn Brooks scored 16 of his game-high 25 points in the second half to lead Laney back to a win in the Round Ball Classic. North Mecklenburg received 16 points from Tahjai Watt with Davion Menty and Justin Elliot also contributing six points apiece. Laney managed to hold off a North Mecklenburg charge as they outscored Laney 20- 17 in the fourth quarter.
Westside-Augusta 61, Greenville Tech Charter 41: Westside-Augusta received 20 first-half points from Frank Booker en route to a 24-8 start to the contest. Booker would finish with 25 points as Westside-Augusta was rarely challenged in the second half at the Round Ball Classic.
Girls
Buford 57, Banks County 18: The host Buford Wolves raced past Banks County 57-18 as Kaela Davis poured in 22 points. Buford led 9-0 after the first quarter and 29-4 at halftime. The Wolves exploded for 14 in the third quarter before cruising to the win. Davis was the only scorer in double digits.
Carrollton Christmas Tournament
Greater Atlanta Christian 62, Chapel Hill 47: Greater Atlanta Christian knocked off Chapel Hill in the Carrollton Christmas Tournament behind a huge effort from Brianna Cummings. Cummings netted 22 points to go with 12 apiece from Cosette Mahre and Jasmine Hill.
Jones County Christmas Tournament
Washington County 73, Salem 69: Washington County advanced to the finals with a victory over Salem. Shon Kitchens led Washington County with 29 points while Nia Johnson chipped in 18 points. Tiera Murray contributed 13 points.
Lanierland
Gainesville 50, Lakeview Academy 26: Gainesville needed an 18-5 fourth quarter run to pull away from Lakeview Academy in the Lanierland Tournament. Kayla Kelly scored 14 points to pace Gainesville, who also received 10 from Shikiva Brown.
West Hall 60, Johnson-Gainesville 27: West Hall never trailed in a consolation round victory over Johnson-Gainesville. Kaelyn Gattis scored 10 points to lead West Hall, who led 14-5 after the first quarter and 28-13 at intermission. Kaycee Teffs scored eight points in the victory. Sarah Williams scored 13 for Johnson.
Round Ball Classic
Laney 63, Glenn Hills 29: Laney led all game long at home in the Round Ball Classic, jumping up 24-4 in the first quarter and taking a 39-14 lead into halftime. Laney stayed on the gas to take a 54-17 lead into the fourth. Khadikiah Cave scored 22 points for Laney