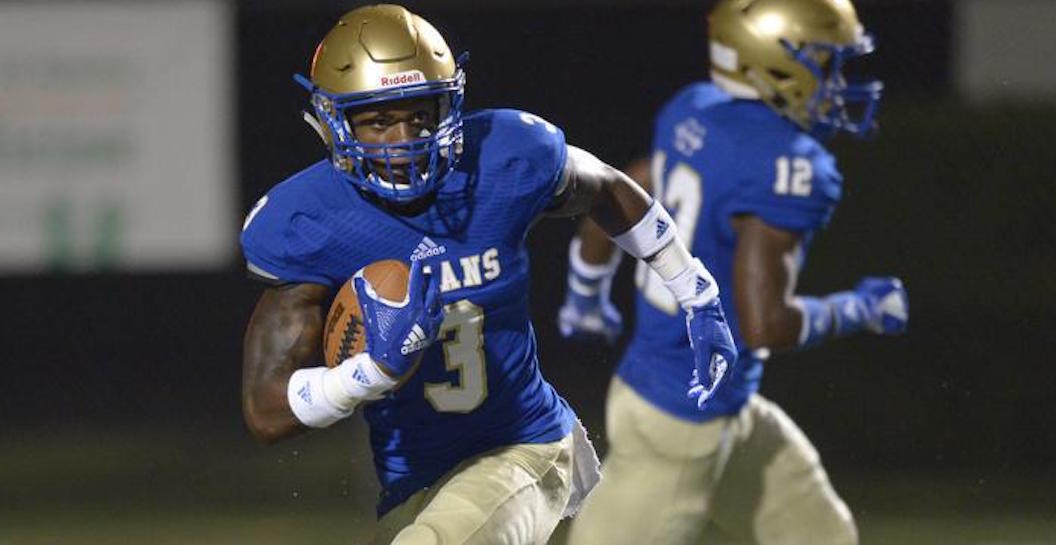 Brookwood and McEachern are the only programs that have participated in all 28 years of the Corky Kell Classic. In addition to their four all-time meetings in the event, the Broncos and Indians have played each other a total of seven times, dating back to the first matchup in the 1992 (and first ever) Corky Kell Classic. That game resulted in a 21-14 win for McEachern, although Brookwood got its redemption that season in a 19-8 victory in the first round of the state playoffs. Interesting to note is that the teams have only ever played each other in either the Corky Kell or in the first round of the state playoffs. While McEachern leads the all-time series 4-3, there is a noticeable trend in their games. McEachern is undefeated against Brookwood in Corky Kell games, but Brookwood is undefeated against McEachern in state playoff games.
Head coach Philip Jones of the Brookwood Broncos is in his fifth season. Jones is just the fourth head coach in school history. Dave Hunter and Mark Crews (active 1987-2001, 2002-2014, respectively) preceded Jones before he took over at his alma mater. Jones has deep connections to Brookwood High; he captained their 1996 state championship team, worked as an assistant for multiple years under Crews, and his father, Tom, was an assistant coach with the Broncos for 28 years. Since he was promoted to head coach in 2015, Brookwood has gone 30-17, with one region title and a semifinals appearance as well.
Last year's Broncos were an entirely new set of faces after having lost an abundance of players from 2017. Despite the massive turnover, they finished 7-4, and showed flashes of high potential. The Brookwood offense relied heavily on the run game last year, but this year's offense could have more balance. Last year, the team completed less than half of its total pass attempts, which led to fewer than 90 passing yards per game. The running game, however, was highly effective and is expected to be a strength of this year's team. Eli Kohl is the top back after being one of two primary rushers last season. He is led up front by a strong offensive line, which includes 3-star tackle Sean Hill.
Kyle Hockman ran the McEachern Indians football program for over a decade. His 11 seasons included 10 straight playoff appearances, five region titles and an overall record of 103-32. Per the AJC, 58 of Hockman's former players were on college rosters in 2017, more than any other Georgia school. Earlier this year, however, Hockman took the head coaching job with New Hampstead High School. Arguably the Indians' best coach in the team's 60-year history is moving from the perennially elite AAAAAAA school to a recently founded AAAAA program that has seen just one winning season all-time.
As a result, McEachern will debut its new head coach, Franklin Stephens. In 2014, his Ware County Gators decimated Brunswick 48-19. That win was the 100th victory in his career, a milestone he reached in just 109 games, making him the fastest coach in GHSA history to reach the mark. Franklin has put together multiple undefeated regular seasons over the course of his career, and won two state titles at Tucker. No Stephens-led team has ever faced Brookwood, and this will be his first-ever appearance in the Corky Kell Classic.
This year's roster boasts seven nationally ranked prospects, several of whom have already committed to top programs in the nation. Junior quarterback Carlos Del Rio-Wilson (Florida) and defensive tackle Jamil Burroughs (Georgia) have already chosen their future schools. Burroughs is joined on the defensive line by seniors Jonathen Cross and Mason Hall. The Indians also have junior 4-star wide receiver Dacari Collins.