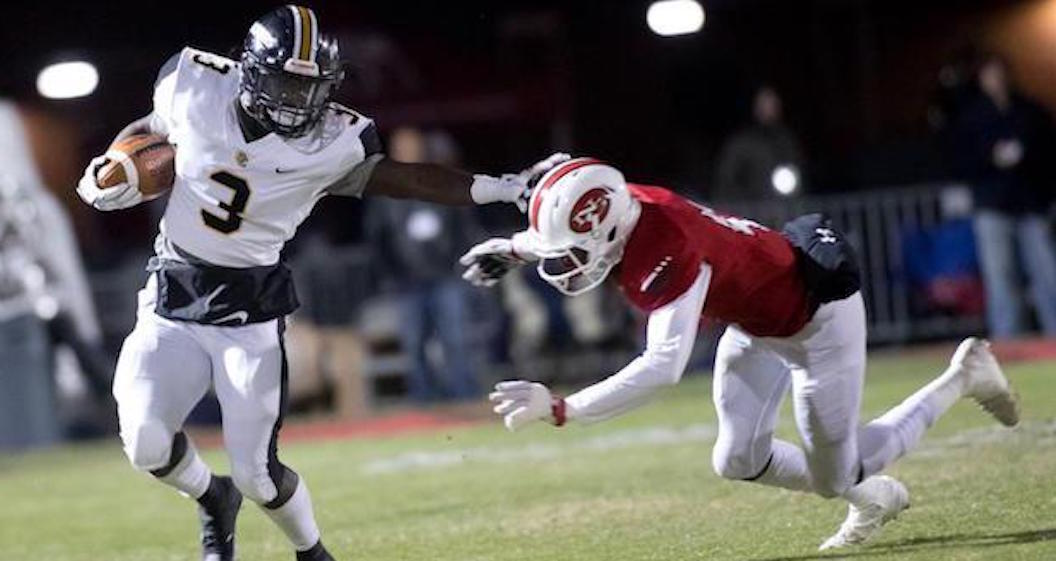 Colquitt County meets North Gwinnett for a rematch of the 2017 AAAAAAA state championship game and last year's quarterfinals in one of the most anticipated matchups of the 2019 season. In brief, the teams first met in 2011 in the second round of the AAAAA playoffs where the Packers won 17-7. North Gwinnett won the 2012 regular-season contest 16-14. In 2015, Colquitt commanded a 45-14 victory in the regular season before the championship meeting in 2017, won on a North Gwinnett field goal. Colquitt County got its revenge last postseason, blanking the Bulldogs 45-0 in the quarterfinals.
"It's kind of developed into a nice little rivalry," said Colquitt County head coach Justin Rogers. "Which is kind of odd, being so far away from each other and not in a region. But it really has kind of generated into that. We went against them this summer at the UGA 7-on-7 and you could kind of get that feel from both sides, that it's become a nice little rivalry and become very important. That's always good to kind of start your year off like that. It's in a great venue at the Benz in a great Kickoff Classic at the Corky Kell and then you get to play an opponent that has a little rivalry to it. It keeps you focus driven at what it is."
According to North Gwinnett head coach Bill Stewart, any game against Colquitt County has a little bit more than a so-called "normal" game.
"For us, when you go against Colquitt, there's always that 'thing.' They've been a powerhouse for a long time," Stewart said. "You love coming out for the first game and having that kind of contest. But our kids know what it takes to play them."
The Packers are transitioning from the Rush Propst era to a team led by Rogers, who coached at AAAAA power Jones County for five seasons. On offense, Colquitt returns its up-tempo style with most of its moving parts returning.
"We will be a multi-personnel grouping offense," said Rogers. "Up-tempo offense and we will take what the defense gives us. Obviously, we are going to build this thing around our very talented running back in Daijun Edwards and so, obviously, we are going to make sure he gets his touches and look to adjust from there on how people look to take him away and limit his effectiveness. From there, we will be able to branch out to our wideouts. We have a very talented wideout group and a very deep wideout group. We have a great tight end that allows us to do a lot, in Carter Boatwright."
At the quarterback position, having a returning starter is huge for Rogers as he enters an unfamiliar program, and as the players transition to Rogers' offensive schemes, Jaycee Harden's leadership has been paramount. In 2018, Harden was 171-of-280 passing for 2,498 yards and 22 touchdowns.
North Gwinnett is also returning major contributors, including its starting quarterback J.R. Martin, who was 121-of-191 passing for 1,832 yards and 20 touchdowns in 2018. Martin will have 4-star wideout Josh Downs leading the receiving corps.
In 2018, Downs finished with 50 receptions for 801 yards and nine touchdowns as he averaged 16 yards per catch. His numbers didn't match the production of his sophomore campaign, but he was a reliable option for Martin, who passed to Downs for 31 percent of his 121 total completions. Over the summer, Downs was invited to play in the 2020 U.S. Army All-American game, a result of his impressive speed and route-running. He is currently committed to the University of North Carolina.
In the backfield, the Bulldogs graduated their most productive rusher in Ty Goodson, but they return senior Devin Crosby, who carried the ball 94 times for 851 yards and 10 touchdowns, second on the team.
North Gwinnett's defensive anchor will likely be junior Barrett Carter, a 6-foot-1, 205-pound 4-star outside linebacker. Carter, who is rated as the No. 15 OLB in the nation for his class according to 247Sports, has 23 offers heading into 2019 including Alabama, Georgia, Auburn, Notre Dame and Georgia Tech. His talents will be tested right out of the gate against Colquitt's dynamic back, Edwards, and its sneaky quarterback, Harden.
"The biggest part for us is leadership," Stewart said of Carter. "He's a top dog and has to step up as an impact player."