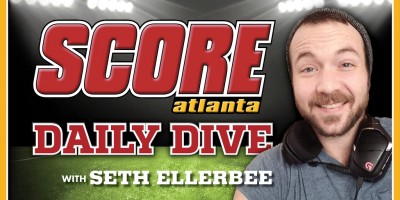 The Corky Kell + Dave Hunter Classic begins Wednesday to kickoff the football season and the ascension of the event from a standard football classic to the premier high school football event in the nation has been a long time coming.
"It's huge," said Craig Sager II. "Everyone knows what it is now. I used to tell people that we have the Corky Kell coming up (and they'd ask what is is). Now, no. They know what it is. There's just a historic aspect to it."
Sager is a 2006 Walton graduate and walk-on at the University of Georgia and played in the Corky Kell from 2003 to 2005. In those games, Walton won 21-7 against McEachern in 2003, lost to Starr's Mill 20-3 in 2004 and fell to Camden County 45-14 in 2005.
He will bring his expertise to the booth or on the field broadcasting the games Wednesday through Saturday. Sager has seen the progression of the event behind the scenes since 2011 when he joined the staff at Score Atlanta, part owners of the Corky Kell + Dave Hunter Classic.
According to him, this year's edition feels more important – and innovative – than those in years past.
"We are introducing the first-ever instant replay at the Benz, that's huge. That's just a blend of the innovative nature of Corky Kell, the tradition. Adding Dave Hunter's name to it. It's just like we are adding a new chapter to it. I love the new logo. And those Saturday games are just going to be next level."
The 11-game schedule will feature a multitude of storylines and top-tier matchups to begin the high school football season, but for Sager, several games stand out.
"I think Cass vs. Rome will be a very good one," Sager said. "We've seen the ascension of Cass and this is the year they want to break through. I think a win over Rome could be the biggest win that program has had since the 1980's."
A Walton Raider for life, Sager's looking forward to a state championship rematch between his alma mater and Grayson, a team that's been a perennial power since winning its first state championship in 2011.
"That Walton vs. Grayson game is going to be so good," Sager said. "The only other time they've played is 2011 in the state championship. Both programs were searching for their first state title and Grayson got the best of them 24-0. So, Walton wants that revenge and I think this is probably the most talented team they've had."
It all starts on Wednesday (Aug. 16) and when it is over more than 33 hours of top-tier high school football will be televised live on Peachtree TV, the Atlanta News First app (formerly CBS46) and the National Federation High School Network. There will also be select radio games broadcast on 92.9 The Game (92.9 FM).
See the Corky Kell + Dave Hunter Classic schedule below.
Wednesday, Aug. 16 at Kell High School
4:30 p.m.- North Atlanta vs. Johns Creek
8:00 p.m.- Parkview vs. Kell
Thursday, Aug. 17 at West Forsyth High School
4:30 p.m.- North Forsyth vs. Archer
8:00 p.m.- Cherokee Bluff vs. West Forsyth
Friday, Aug. 18 at Fellowship Christian High School
2:00 p.m.- Mt. Pisgah vs. Fellowship Christian
Friday, Aug. 18 at Rome's Barron Stadium
5:30 p.m.- Creekside vs. Kennesaw Mountain
8:30 p.m.- Cass vs. Rome
Saturday, Aug. 19 at Mercedes-Benz Stadium
10:00 a.m.- Marietta vs. Norcross
1:00 p.m.- Brookwood vs. McEachern
4:00 p.m.- North Gwinnett vs. Mill Creek
7:00 p.m.- Walton vs. Grayson