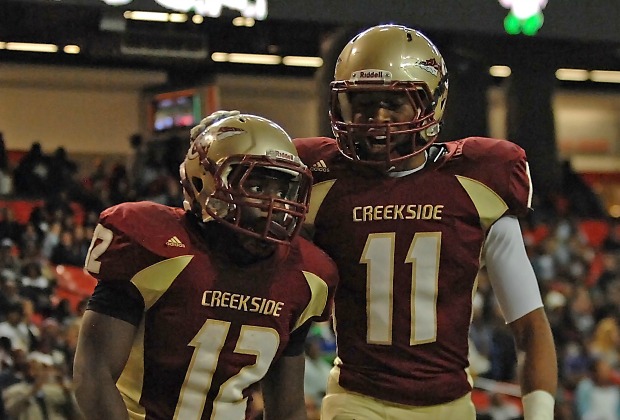 Photo by Sonny Kennedy
Wide receiver Jayson Stanley, a UGA commitment, announced on Twitter last night that he had suffered a torn ACL in Friday's win over South Cobb. The Creekside star will miss the remainder of the season. He and his teammates won the Class AAAAA state title last season and are currently ranked No. 2 in the state.
Stanley chose Georgia after fielding offers from Alabama, Auburn, Clemson, Florida, Georgia Tech, Oregon, South Carolina, Tennessee and many others. He is one of the top WR prospects in the state.
Well my ACL is Torn so refocus time Everything I do is still For my Bro Tre Tre no doubt we still winning state #StackTeamForLife I promise

— Jayson Stanley (@itsLilstanley) August 27, 2014