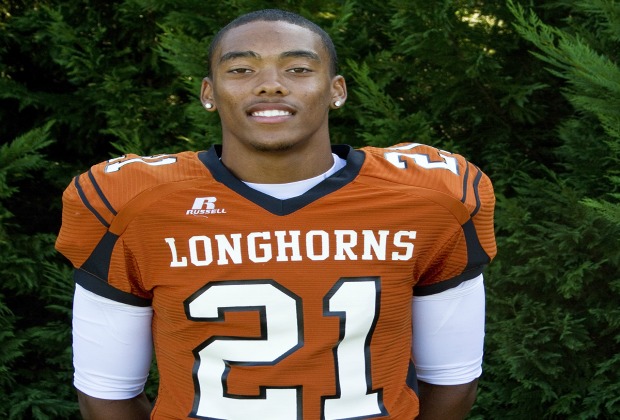 Kell High School
What was already a large 2013 recruiting class for the Georgia Bulldogs got even larger Tuesday afternoon.
Georgia earned the commitment of one of the nation's top corners in Kell High School's Brendan Langley. The corner had been committed to the South Carolina Gamecocks, but the defection now brings the number of commits in Georgia's 2013 class to 28.
Langley has long been at the top of Georgia's list at the cornerback position and is the type of corner secondary coach Scott Lakatos covets at the position. Lakatos is known to like tall corners and Langley certainly fits that bill at 6-foot-1.
Besides his height, Langley brings an athleticism to Georgia that many liken to that of former Bulldog and current Philadelphia Eagle Brandon Boykin. Georgia's recruiting pitch to Langley featured the offer of playing both ways, just as Boykin did. The commit currently plays on both sides of the ball and has been as big of an asset on offense as he has on defense for the Kell Longhorns. Brendan has played running back, receiver, kick returner and cornerback for Kell this year. His high school coach Derek Cook calls him one of the most explosive players in the state.
Brendan Langley is the third commitment at the cornerback position in Georgia's 2013 class along with Sandy Creek's Shaq Wiggins and Camden County's J.J. Green. The Bulldogs will only have three returning scholarship players on next year's team, so Langley and company will have a chance at earning early playing time.