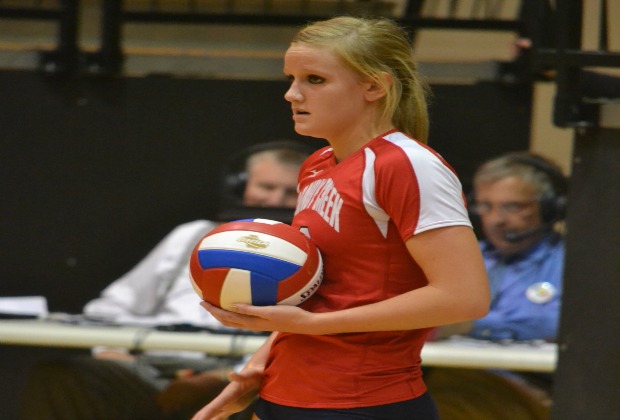 Sandy Creek
It was a tough night for defending champions on the volleyball court Tuesday as two programs saw their hopes of repeats dashed. Three-time defending champion Pope fell in four sets to McIntosh at Pope's Hound Pound. McIntosh's Breana Jones had three solo blocks, 16 kills and nine assisted blocks to pace McIntosh. Pope received 14 kills from Rachel Reynolds and 16 from Sydney Darden. After dropping the first two sets 25-21, 25-17, Pope took the third set 25-21, only to drop the final set 25-20. This is the first time since 2005 the Greyhounds have failed to make the state quarterfinals. Pope was ranked No. 2 while McIntosh was ranked No. 4. In other AAAAA action, No. 1 Whitewater swept No. 5 Northview.
The other defending champion to fall was Class A No. 7 ELCA. No. 4 Savannah Christian took out the Chargers 25-22, 25-19, 15-25, 25-16 to advance to the third round. Sydney Harper led the Raiders with 14 kills while Chandler Ewaldsen had 11 kills. The GHSA will reseed the remaining six teams in the Class A playoffs and assign byes to the top two seeds.
In other action from Tuesday, River Ridge took out Cross Creek to move on in the Class AAAA state playoffs. The quarterfinals appearance is the first time River Ridge has pulled off the feat as this is the program's first ever appearance in the playoffs. Jess Mlaska finished with 13 kills in the three-set win while Katie Tyler had 34 assists.
Greenbrier swept Hiram to advance in the Class AAAAA playoffs while Westside-Augusta swept Rabun County in Class AA. Calhoun also fell in the Class AA playoffs as Lovett swept the Yellow Jackets out in three sets at Calhoun. Finally, Sonoraville won its 17th straight match in a sweep of Beach. Sonoraville has not lost to a team from the state of Georgia this year.