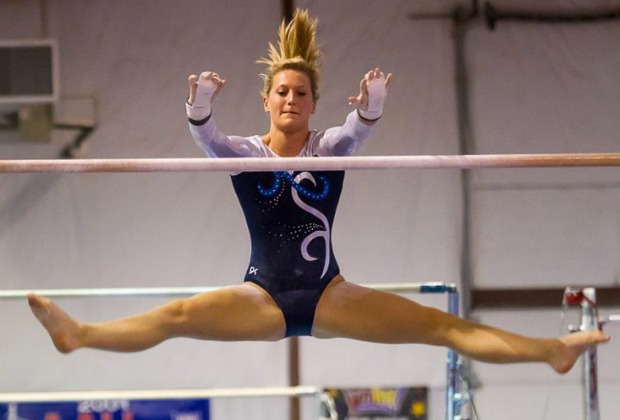 Jody Roberts
Lassiter took first place in its final tuneup before the state qualifier at last week's Lovett meet. The Trojans scored a 91.30 to easily beat out Lovett (58.05) and Wheeler (53.05).
Senior Katie Steele scored a 33.950 to win the all-around competition while freshman Adison Shiffler notched a 31.00. Steele posted the high score on the floor (8.80) and shared the vault high score (8.250) with junior Mary Katherine Ballow. Ballow also posted the high score for bars (8.80) and beam (8.90). Steele registered an 8.40 on bars and an 8.50 on beam. Adison posted a 7.90 on bars, a 7.80 on beam and an 8.10 on vault. … This season, Jane Martin's Lassiter team has seen three different players earn all-around top scores. Ballow and Steele have each pulled off the feat as has senior Alyssa Varsalona. … Lovett will return to action with another home meet Wednesday when the Lions host South Forsyth, Lambert and Johns Creek. South Forsyth will enter the meet looking for one final tuneup before the state qualifying meet. Freshman Maddy Sims represents the War Eagles' biggest threat in the all-around. This year Sims has performed well, posting a 9.3 on vault back on Feb. 18 and a 9.2 on bars back on March 15. Sims' top beam score this year is 8.8 to lead the team and her best score on floor is 9.4, also the team's best.
Finally, Sims holds the highest all-around score for South Forsyth this season with a 35.65. Taylor Waring has notched a 34.4 this season back on Mar. 18. … Westminster hosted Buford, Pace Academy and Sequoyah. The Wildcats finished second in the meet. Westminster will host Cambridge, Cartersville and Milton Wednesday.