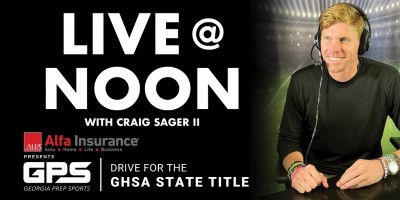 The 276th episode of the Alfa Insurance "Georgia Prep Sports: Drive for the GHSA State Title " video podcast will feature North Paulding head coach Don Starks following the Wolfpack's 5-0 start.
Host Craig Sager II will spotlight North Paulding as his featured Friday team, which is sponsored by GeorgiaConstructionCareers.com. In the second segment, Sager will shift to Sequoyah head coach James Teter, who has led the Chiefs to a strong 3-2 start. The Chiefs will open up region play next week on the road at River Ridge.
The final segment will focus exclusively on the top Week 6 matchups with Sager's top 30 games of the week.
The Alfa Insurance Drive for the GHSA State Title podcast is produced by PlayOn Sports, which runs the National Federation High School Network, and airs Mondays, Wednesdays and Fridays starting at noon.