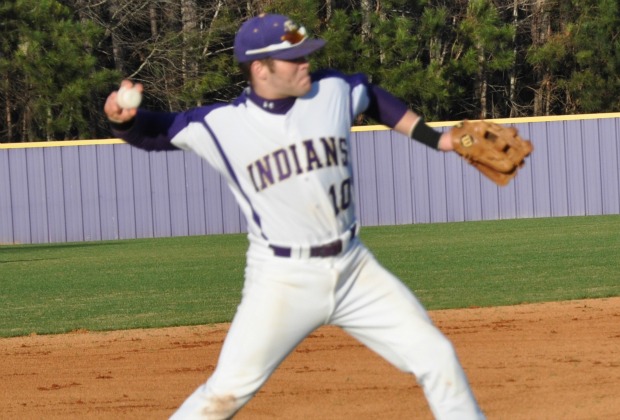 Sonny Kennedy
A week after George Walton Academy took over at No. 1 in Class A-Private after a year-long reign by ELCA, ECI ascended to the top spot in Class A-Public after Gordon Lee took a loss to Mt. Paran. That was the only change at the top in the pre-playoffs baseball rankings.
The top of Class AAAAAA remained virtually the same although Johns Creek fell to No. 5 after a loss to Lambert. Mill Creek and Grayson each dropped a spot after recent losses. East Coweta took over at No. 7 for Mill Creek.
In Class AAAAA, Greenbrier found itself in a free fall to No. 9 after taking losses to Lakeside-Evans and Houston County. Starr's Mill beat Whitewater in a game that virtually decided the Region 4 title. While Whitewater tumbled to No. 5, Starr's Mill moved up to No. 3. A loss to Evans kept Houston County at No. 10 despite the big win over Greenbrier.
Carrollton made its way back into the Class AAAA rankings and was joined by newcomer Wayne County (20-5), which won Region 3 on the strength of eight straight wins. Columbus, which lost three games last week, dropped to No. 7. Two of the losses were to Marist and Parkview, so the Blue Devils did not totally fall out of the rankings.
Pike County jumped into the Class AAA rankings after beating AA-power Lovett and taking the Region 3 title with a perfect record. The Pirates are now 16-7 overall. Woodward Academy beat St. Pius X and advanced up to the top five.
The only change in Class AA was Bleckley County debuting in the top 10 after beating Lamar County and winning the Region 4 title.
Class AAAAAA
1. McEachern
2. Parkview
3. Milton
4. Walton
5. Johns Creek
6. Marietta
7. East Coweta
8. Mill Creek
9. South Gwinnett
10. Grayson
Class AAAAA
1. Gainesville
2. Loganville
3. Starr's Mill
4. Dunwoody
5. Whitewater
6. East Paulding
7. Winder-Barrow
8. McIntosh
9. Greenbrier
10. Houston County
Class AAAA
1. Crisp County
2. Marist
3. Eastside
4. Veterans
5. Redan
6. Griffin
7. Columbus
8. Stephens County
9. Carrollton
10. Wayne County
Class AAA
1. Blessed Trinity
2. North Hall
3. Cartersville
4. Buford
5. Woodward Academy
6. Chapel Hill
7. St. Pius X
8. Pike County
9. North Oconee
10. Pierce County
Class AA
1. Jefferson
2. Lovett
3. Westminster
4. Pepperell
5. Bremen
6. Benedictine
7. Berrien
8. Bleckley County
9. Cook
10. Calhoun
Class A Private
1. George Walton Aca.
2. ELCA
3. Mount Paran
4. First Presbyterian
5. Darlington
Class A Public
1. ECI
2. Charlton County
3. Gordon Lee
4. Baconton Charter
5. Johnson County