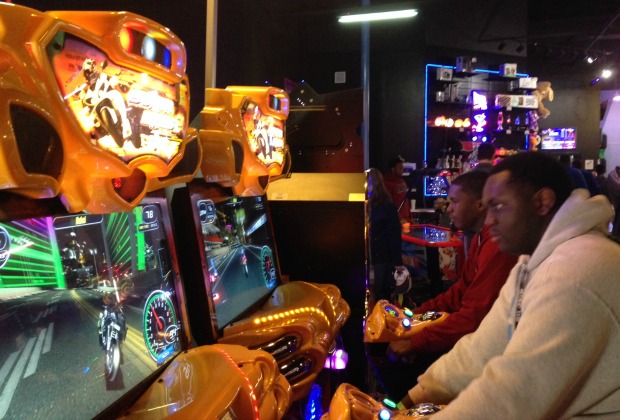 Brian Jones
The players of the Elite Junior Classic have worked hard to get ready for the game on Saturday, and because of that it was time for them to have some fun.
After the Friday morning practice session, the players ate lunch and played games at Stars and Strikes in Dallas.
When the players arrived, they were treated to pizza at their own private section of the entertainment center. After that, the players had nearly two hours to do whatever they wanted.
The one thing Stars and Strikes is known for is bowling and the players did that at their own private alley. And there were couches there for players at the private alley to relax and rest, which was definitely taken advantage of.
But the majority of the players spent all their time playing arcade games. Some of the games that were included were Donkey Kong, NASCAR, Connect 4 and Wheel of Fortune. The most popular games for the players were the basketball shooting game, laser tag and bumper cars.
The players were given a card that had 40 points on it and they could reload at anytime. The bonding event ended at 2:15 p.m. and the players headed back to McEachern for the afternoon practice.
Stars and Strikes is a Georgia-based company that started back in 2005. There are five locations in the metro Atlanta area including Cumming, Dallas, Stone Mountain, Dacula/Lawrenceville and Sandy Springs which recently opened.