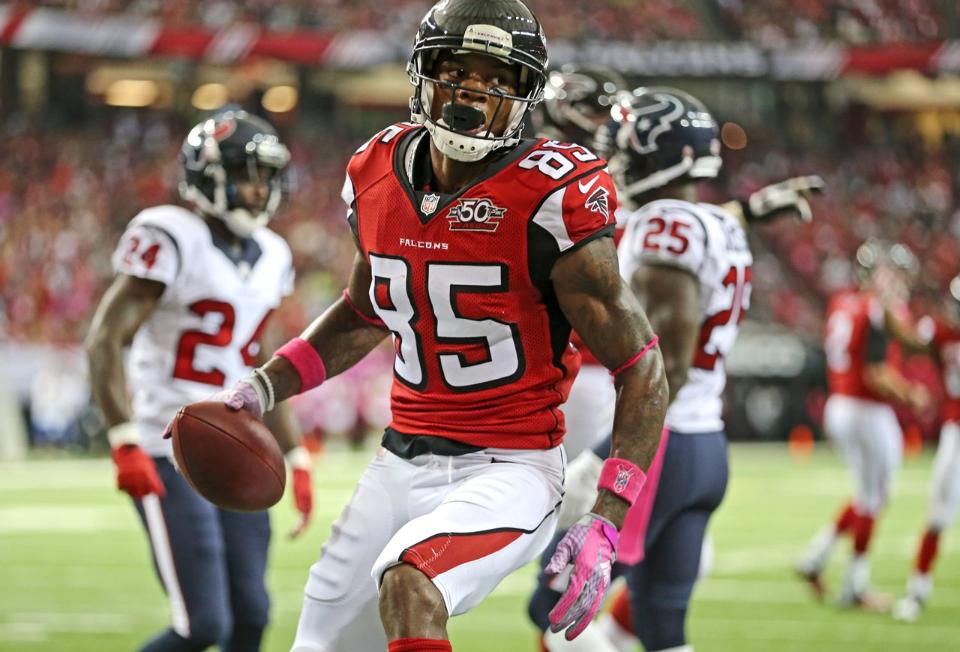 AtlantaFalcons.com
ATLANTA, Ga.— In almost every single way, the Atlanta Falcons dominated the Houston Texans this afternoon inside the Georgia Dome. They ran, tackled, and held onto the football better than Houston.
This is just to name a few things that they did well on Sunday.
For example, quarterback Matt Ryan was only sacked twice in the entire game. Standout defensive end JJ Watt only got to Ryan on a sack once and racked up just four tackles on the day.
He wasn't impressed with his day on the field. He says the Falcons just beat them.
"They're a good football team," Watt said. "So don't take any credit away from them, they deserve credit. Anybody that tells you that we played our best game, is lying. We played absolutely pitiful football today. It's the national football league, you're facing a very good team. You're not going to get anything done that way."
For the second straight week, running back DeVonta Freeman ran the ball into the end zone three times for the second straight week. It had been since 2005, when then San Diego Chargers running back LaDainian Tomlinson that a player had run for three or more touchdowns in two straight games.
Freeman is also the first player since the merger to do this in his first two career starts.
This back to back performance was enough to catch the eye of Texans inside linebacker Brian Cushing.
"He's a good running back," Cushing said. "He found some holes and had a bunch of touchdown runs. You look at the overall yards wasn't too bad, but that's not what matters at the end of the day. What matters is how many times he scores and what's the final score. So, obviously we got beat and beat by a lot."
In this game, quarterback Matt Ryan threw for 256 yards on 19 completions in 27 attempts for one touchdown. His favorite target is usually wide receiver Julio Jones, who finished with six catches for 38 yards.
Even with Jones not having the same day that he had in the first three games of the season, Texans cornerback Johnathan Joseph says they needed to do more than just stop him.
"You just can't go out and say we're going to stop Julio to win the ball game for us," Joseph said. "Of course we slowed him down, but we still didn't win the game. That doesn't really say much because we lost. Our ultimate goal is to win."
In this game, offseason acquisition wide receiver Leonard Hankers was the leading receiver with eight catches for 103 yards.
Matt Ryan completed a pass in this game to seven different receivers.
The Falcons are back home next week for the Washington Redskins. The Texans have a quick turnaround for a Thursday night matchup with the Indianapolis Colts.