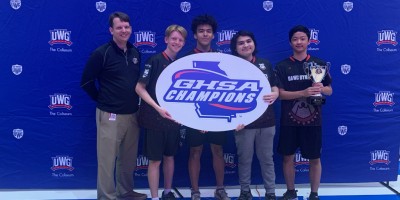 Forsyth Central successfully defended its Fall 2021 Rocket League title with a 4-2 victory over Pickens Friday in the GHSA Esports championships at The Coliseum at West Georgia.
The victory marked  the team's second state title. Pickens was trying for the program's third title after it won back-to-back Rocket League titles in the Spring and Fall of 2019. Three first-time champions emerged in the other events – Smash, League of Legends and Madden.
In the Smash state championship match, Brookwood defeated Westminster 2-0 for the Broncos first title. Westminster was looking for its third championship after winning the Smash title in Spring of 2021 and the FIFA championship in the Fall.
In the League of Legends championship. North Gwinnett won the program's first title with a 2-0 victory over Duluth. In the Madden state championship, Peach County won the program's first title after beating North Forsyth 3-1.