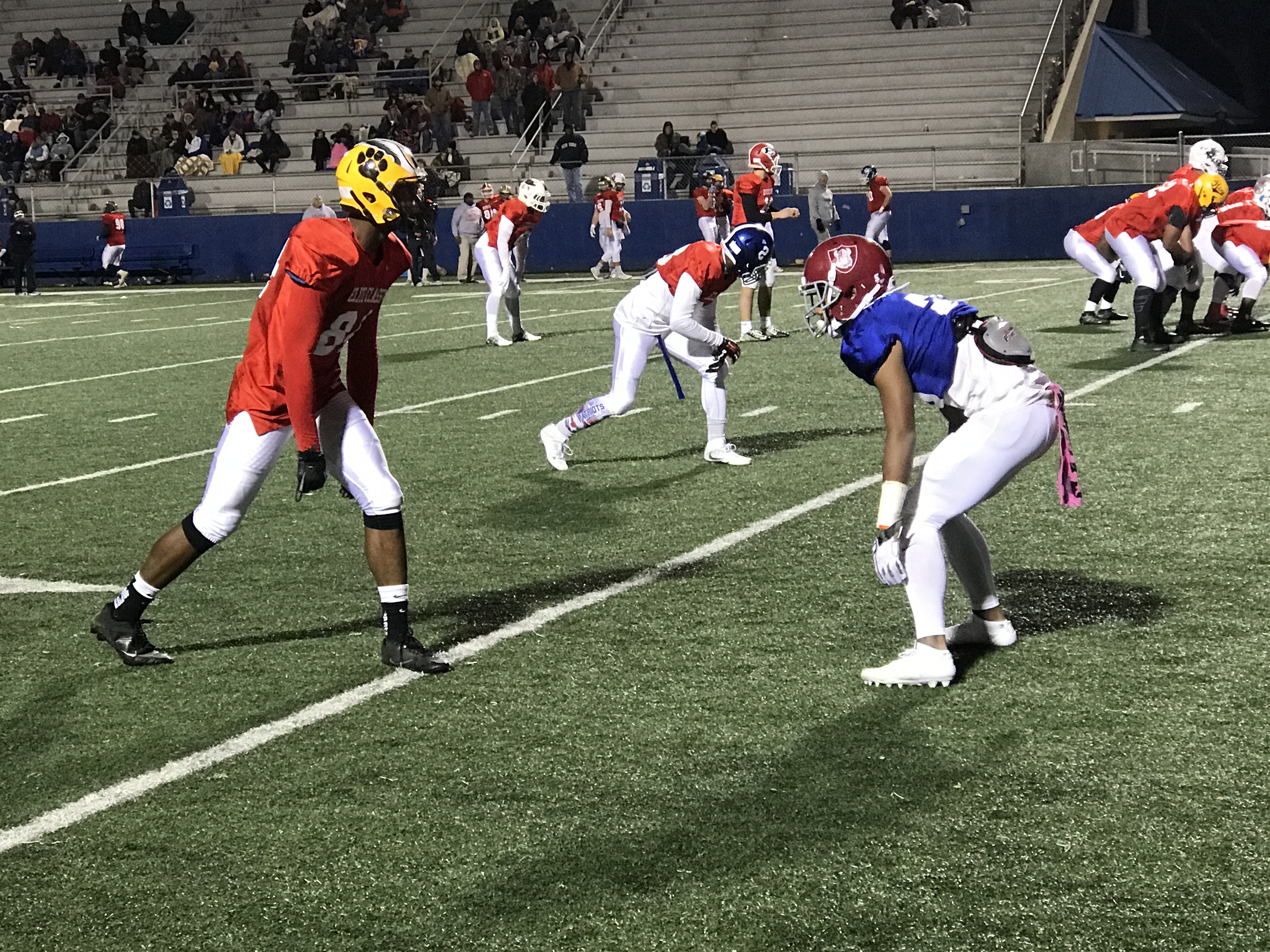 After a scoreless first quarter, the National Team opened the second quarter with a 33-yard Buce Brooks field goal to take an early three-point lead. Nearly eight minutes later, the American team answered with a Turner Barckhoff field goal to knot the game 3-3. Khari Lane connected with Tory Ponder for a 13-yard touchdown with 3:07 left in the half and Quay Holmes capitalized on one of the National team's four fumbles with a five-year score to make it 17-3. The National team closed out the half with a 53-yard touchdown pass from Rhett Gay to John Durden to bring it within 17-10 and used a 28-0 scoring advantage in the second half to close out the victory with 35 unanswered points.
Gay completed a 40-yard touchdown pass to Adeolu Adeleke with 9:40 left in the game to give the National Team its first lead (24-17) since Buce's second quarter field goal. The other three National touchdowns in the second half came on Lofton Tidwell touchdown runs (1, 34, 11).
Adeleke finished with a game-high 110 receiving yards to go with his go-ahead 40-yard touchdown. Tidwell finished with a game-high 129 rushing yards off of 14 carries to go with his trio of touchdown runs.