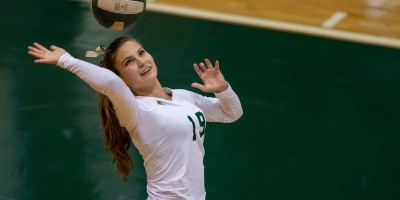 The second-round of the GHSA Volleyball playoffs got underway on Tuesday with teams across the state hoping for berths in their classification's Elite 8.
In Class AAAAAAA, Lassiter moved past East Coweta 3-1 to earn its Elite 8 berth. The Lady Trojans took the first two sets (25-23, 25-22) before East Coweta rallied for a victory in the third set. Lassiter advanced with a 25-14 victory in the fourth set. Top-ranked Walton had little trouble with North Cobb, winning in three sets. Milton and Mill Creek needed five sets with Milton taking the 3-2 victory.
Statesboro moved past Veterans in three sets to advance to the Class AAAAA Elite 8. The Lady Blue Devils won the first set 25-18, the second set 25-20 and the third set 25-19 to earn the berth. Carrollton needed five sets to move past Loganville 3-2 to advance. Carrollton took the first set 26-24 before battling back to win the second set 25-21 and take a 2-0 lead. Loganville kept its season alive with a 25-22 victory in the third set and the 25-18 victory in the fourth set forced a do-or-die 15-point fifth set. The two teams battled to an 18-16 third-set final in Carrollton's favor.
In Class AAA, Jackson County advanced past Lumpkin County, which was in the school's first-ever Sweet 16 appearance, in three sets. The Lady Panthers took the first set 25-10, the second set 25-21 and the third set 25-12 to overpower Lumpkin.
In Class A-Private, Savannah Christian needed four sets to move past Mount de Sales where it will face Hebron Christian. Savannah Christian lost the first set 25-17 before winning three-straight (25-20, 25-13, 25-20) to advance. Hebron moved past Tallulah Falls in three sets (25-19 25-14, 25-12) to earn its berth in the Elite 8. Mount Paran defeated Athens Academy in three-straight sets to advance to face Holy Innocents' in the next round. Holy Innocents' defeated Trinity Christian in three sets (25-9. 25-18, 25-15) to move on.
Volleyball scores
Bremen 3, Johnson-Augusta 0
Buford 3, Grady 0
Calhoun 3, Dawson County 0
Calvary Day 3, Atlanta International 0
Carrollton 3, Loganville 2
Chamblee 3, Decatur 0
Eagles Landing Christian 3, Mt. Vernon Presbyterian 1
Etowah 3, Kennesaw Mountain 1
Fellowship Christian 3, North Cobb Christian 2
Greater Atlanta Christian 3, Pike County 1
Hebron Christian 3, Tallulah Falls 0
Holy Innocents' 3, Trinity Christian 0
Jackson County 3, Lumpkin County 0
Lambert 3, Norcross 0
Lassiter 3, East Coweta 1
Lovett 3, Jackson 0
McIntosh 3, Locust Grove 0
Milton 3, Mill Creek 2
Morgan County 3, East Hall 2
Newnan 3, Roswell 1
North Gwinnett 3, South Forsyth 2
North Hall 3, Jefferson 2
Richmond Hill 3, Lee County 2
Riverwood 3, Walnut Grove 0
Savannah Christian 3, Mt. de Sales 1
Starr's Mill 3, Harris County 0
Statesboro 3, Veterans 0
Thomasville 3, Westside-Augusta 2
Walker 3, Lakeview Academy 2
Walton 3, North Cobb 0
West Forsyth 3, Brookwood 2
Westminster 3, Savannah Arts 0
Whitewater 3, Union Grove 0
Woodville-Tompkins 3, Jordan 2
Woodward Academy 3, West Laurens 0