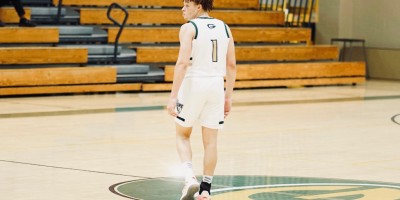 By: Avery Branford Wiggins
In the battle of the Rams, the Grayson Rams crushed the Newton Rams 61-43 on Newton's home court. Having already clinched the Region 4 championship and No. 1 seed in the tournament, this win gives Grayson a final record of 21-3 overall and 8-0 in the league.
Grayson's victory is even more impressive considering that before this loss, Newton was 6-1 at home. For Grayson head coach Geoffrey Pierce, it served as even more proof of his team's impressive teamwork.
"The guys can kind of band together and go into a hostile environment and play good basketball," coach Pierce said.
Junior Robert Cowherd led the team with 20 points. Junior Chauncey Wiggins was second with 14 points and 15 rebounds. Junior Tyrese Elliot was third with 11 points and five assists. Senior Taje Kelly was fourth with 10 points, seven rebounds and three steals. Also, junior Kaden McArthur had five assists and 10 rebounds.
No. 3 Grayson will enter the tournament on a 13-game winning streak. This loss for No. 25 Newton, which snapped their four-game winning streak, makes Friday's home game against Parkview even more critical as the winner will earn the No. 2 seed in the tournament.
Coach Pierce is really proud of his team's ability to handle adversity both on and off the court during these trying times.
"Everybody had a new set of circumstances that they had to deal with due to the pandemic, so you know, I'm just proud of the way they stepped up and met the challenges this year," coach Pierce said.
Now, for Grayson, going into the playoffs, it's all about taking it one game at a time in order to go on a deep playoff run.
"Survive and advance, you know, it might not be pretty, but you know everybody is 0-0 right now and the goal every game the rest of the way is just go 1-0," coach Pierce said.