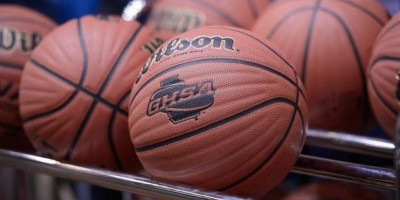 Here's a look at some of the results from the various holiday basketball tournaments across the state.
Big South Shootout at Holy Innocents': A schedule of 16 games spread over two gyms on one day greeted fans at Holy Innocents' on Monday beginning at Gym 1 with the Mount Pisgah girls defeating Chattahoochee 44-29. In the second game, the Forest Park girls defeated North Cobb 54-29. In Game 3, Alabama's Hoover defeated the Norcross girls 51-27. The hosting Holy Innocents' girls defeated Mount Zion 64-46 in Game 4. Newton won 80-58 over East Coweta in Game 5 and TJ Clark's 21 points led. Caleb Byrd finished with 19 points and Shawn Smith scored 11 points. In Game 6, North Gwinnett outlasted Therrell 66-63 after leading 39-26 at the half. JR Martin led the Bulldogs with 18 points. Jared Ivey and RJ Godfrey each scored 13 points. Kobe Jackson finished with 11 points and Brendan Rigsbee scored 10 points.
In Gym 2 the day began at noon with Lovejoy's 65-64 victory over Mountain View in overtime. Kayman Brown finished with 28 points, 10 rebounds and five steals for Lovejoy. In Game 2, Dacula defeated Morrow 73-65 and Khari Person led with 24 points and five rebounds. Gabe Omoregie scored 23 points and finished with 19 rebounds. Lamariyon Jordan scored 10 points with seven rebounds, five blocks and three steals. Carrollton beat Creekside 63-47 in Game 3. In Game 4, North Carolina program Quality Education beat Meadowcreek 73-39 fueled by a full-court press. In Game 5, Parkview beat Peachtree Ridge 63-61 and Miles Kelly led with 23 points. Jason Edwards and CJ Daniels each finished with 18 points. In the final game between teams from Georgia in Gym 2, Carver defeated South Gwinnett 41-40 and Mason Lockhart and Tamiyus Butler led with 10 points each.
Lake City Classic at Allatoona: Tennessee program Evangelical Christian defeated hosting Allatoona 70-57 to win the championship and Cam Jones garnered MVP honors with a 30-point performance in the finals. In the third place game, Kennesaw Mountain defeated Walton 37-35. In the fifth place game, Tennessee school Alcoa defeated Duluth 61-57. Booker T. Washington took seventh place in the tournament. Kam Jones and Hadden Burgess (Evangelical Christian), Isaiah Logan and Kevin Taylor (Allatoona), Taishawn Cates (Alcoa), DeMariontay Hall (Washington), Trent Gordon (Duluth), Perry Robinson (Kennesaw) and David Sickles (Walton) were listed on the All-Tournament team.
Lanierland at Cherokee Bluff: The Gainesville boys captured the program's fourth-straight Lanierland tournament title after a 74-52 victory over West Hall. The North Hall girls team returned to glory with its first tournament championship since 2009 after beating Lakeview Academy 66-58. Grace Hollifield took MVP honors for the North Hall girls.
Deep South Classic at Brookwood: Gwinnett teams reigned supreme in the Deep South Classic as the Mill Creek boys and Collins Hill girls captured the titles. Eden Sample garnered MVP honors for Collins Hill after its 89-45 victory over Madison County. Zion Wimby, who finished with 26 points, was named MVP for Mill Creek after its 71-63 victory over Providence Day NC. In the third place game, the Johns Creek boys defeated Collins Hill 72-71. In the fifth place girls game, Mill Creek beat M.L. King 44-43.
Notable results: In the Pope Hounds Holiday Hoops Classic, Cherokee's boys team defeated Westminster 60-42 to win the tournament. The victory marked the 500th for head coach Roger Kvam. … In the Arby's Classic, the Southwest DeKalb boys defeated Tennessee's Sevier County 56-39. … In the St. Pius X Christmas Classic, New York program Canisius defeated the host Golden Lions 69-56. … In the Battle of Buckhead, Greenforest's boys defeated Galloway 66-57. … In the Adairsville Ace Christmas Clash, Trion beat Woodland-Cartersville 64-58. …. In the NXT LVL Hoopfest in Nashville, Pace Academy defeated Tennessee school Christ Presbyterian 83-65. … In the King of the Smokies Tournament in Pigeon Forge, Tennessee, North Murray defeated Cumberland County, Tenn. 59-56. … In the LaGrange Toyota Classic, Drew Charter beat Newnan 59-50. … In the Round Ball Classic in Charleston, SC, Maryland team Bishop Walsh beat Greater Atlanta Christian 59-53. … On the girls side, Russell County, Ala. defeated Northside-Columbus 61-37 in a Christmas Tournament. … Stratford beat Union Grove in the Tattnall Holiday Tournament. … In the McDonalds Shootout at Hart County, South Carolina school Belton-Honea Path beat Berkmar 51-14. … In the Rocky Holiday Classic, Ohio school Magnificat beat Roswell 73-36. … In the Muscogee Christmas Tournament, Banneker defeated Jordan 55-22. … In the Pope Hounds Holiday Hoops Classic, Etowah beat Wheeler 53-42 and Pope beat Centennial 62-31. … In the Morris Bank Holiday Tournament, Baldwin beat Fitzgerald 73-67. … In the Battle of Buckhead, Denmark beat Alabama school Pinson Valley 59-55 and Woodward beat May River, SC 52-37. … In the Pickens Christmas Tournament, Coahulla Creek beat Kennesaw Mountain 46-40 and Pickens beat Lassiter 76-23. …
See the rest of the scores below.
Boys
Alcovy 65, Arabia Mountain 50
Bishop Walsh MD 59, Greater Atlanta Christian 53
Bowdon 84, Haralson County 51
Brentwood Academy 59, Mt. Bethel Christian Academy 50
Buford 61, Banks County 43
Calhoun 66, Collegedale Aca. TN 59
Canisius NY 69, St. Pius X 56
Charlotte Cath. NC 68, Chapel Hill 60
Cherokee 60, Westminster 42
Chestatee 69, East Hall 44
Christian Heritage 60, Bradley Central TN 51
Clinch County 68, Brooks County 65
Columbia 66, Jones FL 58
Commerce 46, Jackson County 39
Covenant Aca. 75, Strong Rock Christian 26
Crawford County 72, Crisp County 70
Dalton 76, Southeast Whitfield 40
Douglass 52, Coosa 47
Drew Charter 59, Newnan 50
Druid Hills 64, Mary Persons 62
Dublin 74, Toombs County 30
Etowah 70, Forsyth Central 51
First Presbyterian 70, Eagle's Landing Christian 61
Freedom Christian NC 57, Westlake 44
Galloway School 59, Athens Academy 42
Grovetown 68, Jones County 62
Habersham Central 61, Oconee County 54
Johns Creek 72, Collins Hill 71
Lassiter 67, Pickens 43
Lovejoy 65, Mountain View 64
Mill Creek 71, Providence Day NC 63
Milton 69, United Faith NC 52
Mt. Pisgah Christian 42, Hillgrove 38
Newton 80, East Coweta 68
North Gwinnett 66, Therrell 63
North Hall 73, Lakeview Academy 44
North Murray 59, Cumberland County TN 56
Pace Academy 83, Christ Presb. TN 65
Parkview 63, Peachtree Ridge 61
Pope 67, South Forsyth 61
Seminole County 54, Arnold FL 52
Smoky Mountain TN 68, Rabun County 56
Sonoraville 76, Excel Christian 36
Southwest DeKalb 56, Sevier County TN 39
Treutlen 69, Irwin County 62
Trion 64, Woodland-Cartersville 58
Union Grove 58, Stratford Academy 39
Upson-Lee 78, Fitzgerald 62
West Forsyth 90, Metrolina Christ. NC 62
Worth County 56, Dodge County 52
Girls
Americus-Sumter 69, East Coweta 42
Athens Academy 51, Archbishop Carroll DC 47
Baldwin 73, Fitzgerald 67
Banneker 55, Jordan 22
Calhoun 65, Heritage-Catoosa 46
Cass 71, Trion 44
Cedar Shoals 48, Lamar County 35
Clinch County 63, Brooks County 31
Coahulla Creek 46, Kennesaw Mountain 40
Cookeville TN 60, Dutchtown 13
Dacula 66, Dobyns-Bennett TN 54
Denmark 59, Pinson Valley AL 55
Druid Hills 48, Crawford County 25
Eastside 52, Heard County 41
Etowah 53, Wheeler 42
Father Ryan TN 35, St. Pius X 18
Forsyth Central 75, Johns Creek 46
George Walton Academy 44, Lincoln County 17
Gilmer 60, Boyd-Buchanan TN 25
Greenforest 66, Galloway School 57
Habersham Central 37, Oconee County 33
Hapeville Charter 54, Redan 42
Harris County 52, Columbus 24
Harrison 63, Muhlenberg Co. KY 46
Holy Innocents' 64, Mt. Zion-Jonesboro 46
Hoover, AL 51, Norcross 27
Jackson County 38, Commerce 34
Jones County 45, Laney 44
Kell 54, Hillgrove 41
Magnificat OH 73, Roswell 36
Mosley FL 67, Seminole County 47
North Cobb Christian 42, Walker 40
Northeast-Macon 67, Monticello 39
Pickens 76, Lassiter 23
Pope 62, Centennial 31
Providence Day NC 51, Brookwood 38
Rabun County 77, Smoky Mountain TN 57
Sonoraville 42, Darlington 31
South Forsyth 57, David Crockett TN 54
South Paulding 44, Sneads High School, FL 27
Starr's Mill 50, Pace FL 40
Stratford Academy 52, Union Grove 41
Temple 39, Paulding County 21
Tucker 47, Westside-Macon 33
Villa Rica 69, Rockmart 53
Wade Hampton SC 32, South Gwinnett 31
Walton 54, Apalachee 16
Westlake 71, Bradley Central TN 41
Westminster 54, Battle Ground TN 39
Woodward Academy 52, May River SC 37
Worth County 61, Dodge County 41