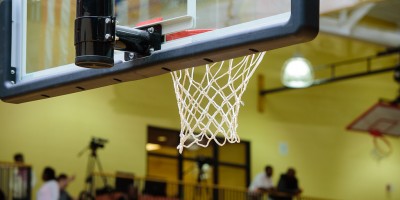 Across the state of Georgia, holiday tournaments are bringing together some of the best programs in the state to test themselves one last time before diving into region play. Events like Lake City Classic, Lanierland, the Chuck Miller Classic, the Peach State Classic, the Tournament of Champions and the SEBA Atlanta Hoop Festival highlight a plethora of interesting matchups.
Lake City Classic features seven teams currently ranked in their respective classifications. Host school Allatoona has been state runner up the past two seasons and is always a favorite to win the event, even though they have already lost three games this season after losing four combined the last two years. Collins Hill, Warner Robins, North Cobb Christian, Riverwood, Langston Hughes, South Paulding and Central-Macon are all highly ranked in their classifications and load the seventh addition of the event which tips on December 28.
Add on 50 years to the success Lake City Classic has seen and you have yourself Lanierland. The 57th annual will be held at North Hall and Gainesville starting on the 28th as Hall County bragging rights are on the line with all eight schools participating. The girls field might be as strong as it's ever been with Flowery Branch, West Hall, Lakeview Academy, Gainesville and East Hall all spending time in the Top 10 while Chestatee has gotten off to a 10-0 start of their own.
There's some sneaky contenders in the Chuck Miller Classic that are trying to find consistency. The Henry County hosted tournament starts today and plays through the 20th. The Warhawks have been ranked No. 1 this year in Class AAAA, but have seen their grip on the state and even their own region, dissipate. Monticello has also been up and down in Class AA, while Maynard-Jackson is closing in on cracking the Top 10.
Six of the eight boys teams in the Peach State Classic have been or currently are ranked. Held at Clayton State University starting December 21,Class AA's No. 1 South Atlanta and No. 2 Therrell are in the field along with Class AAAAA's No. 2 Eagle's Landing, No. 3 Fayette County and No. 5 Southwest DeKalb, which will lead to some shakeup in the polls.
From the 27th through the 30th, some of the nation's top teams will come to Wheeler's new Wildcat Arena to battle for supremacy. Georgia schools such as Miller Grove, Norcross, Pebblebrook, Westside-Macon, McEachern and Whitefield Academy join the field.
SEBA will bring talented teams to Pope High School on the 17th, with Duluth, Sprayberry, Hillgrove, St. Pius, South Paulding, North Cobb Christian, Blessed Trinity, Pope, Lithonia and McEachern all filling the one-day event.