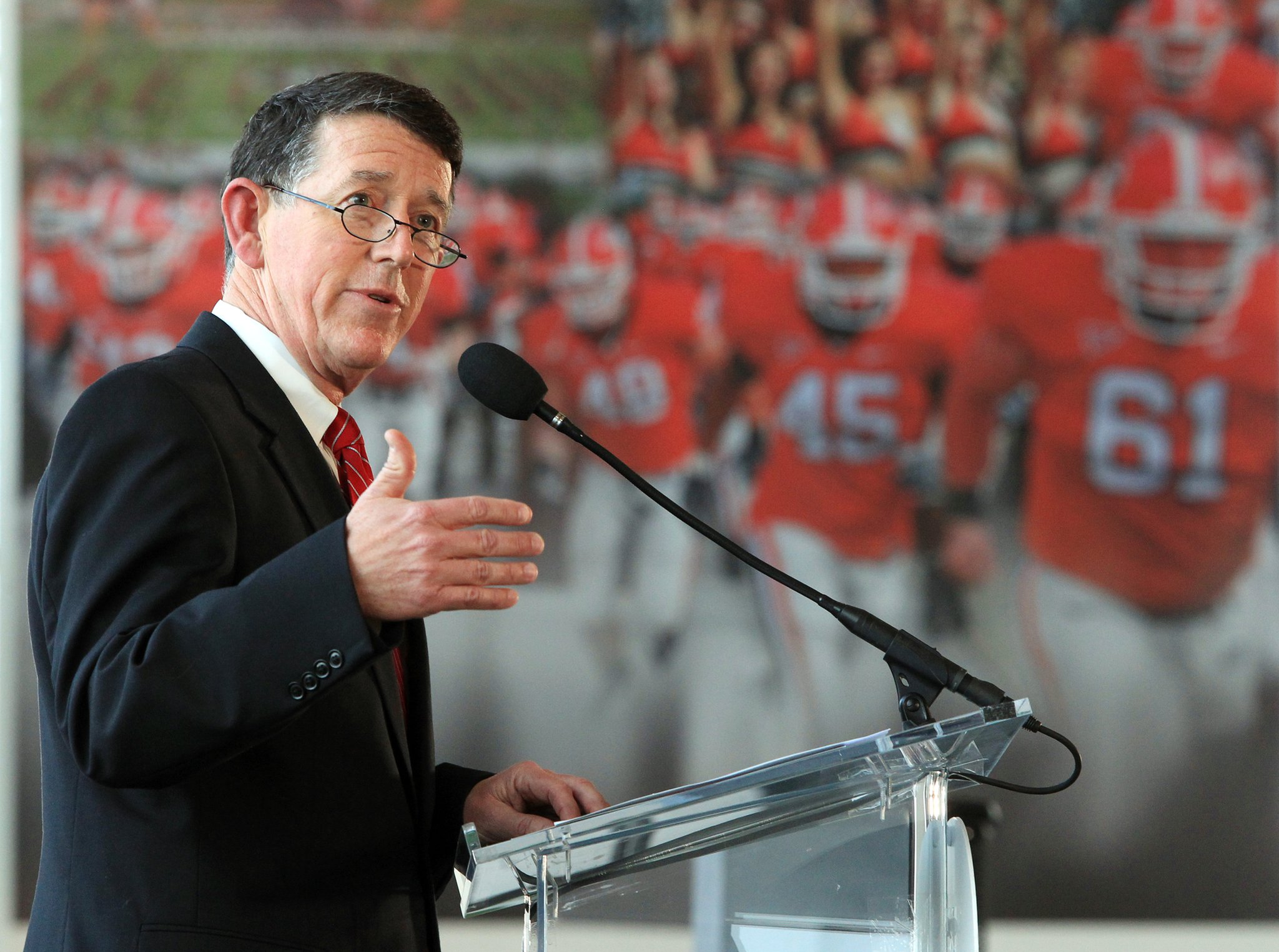 Atlanta Journal-Constitution
The news that everyone has been waiting for has finally come from Georgia's athletic administration. The much anticipated indoor practice at the Butts-Mehre Heritage Hall location has been chosen and construction is planned to start in January.
The location is in the northeast corner of the football practice facility and will extend northward alongside Rutherford Drive according to the release sent out by the athletic department. For those not as familiar with the geography of that area, it will run length-wise across the street from Foley Field's left field line.
Right now, the Nalley Multi-Purpose room is seemingly the only indoor practice space that is available on campus to the football team and other outdoor sports when inclement weather strikes the area. At least on one occasion in recent history the football program has bussed over to Flowery Branch to practice in the Falcons indoor facility. That came back in 2013.
This is good news and news that fans of the Bulldogs have been waiting for a long time to come down. More information on such things like a funding plan are expected to be addressed in the upcoming fall 2015 board meeting.
Fox Contract Extension Approved
After a strong 2014-15 basketball season the UGA Athletic Association Board of Directors approved a two year contract extension for men's coach Mark Fox. His newest deal should keep him on the sidelines of Stegeman Coliseum until the 2019-20 season.
Fox is expected to make $2 million dollars per season, plus he'll receive a $150,000 per year longevity bonus. According to the athletic department release, he is due to collect on that bonus after the 2020 season.
The Bulldogs men's basketball coach came to UGA in 2009, after a five year career as the head coach at Nevada. Since coming to Athens, Fox has put up a record of 106-89 with two NCAA Tournament appearances.
Georgia is expected to get 10 players back from last year's team that lost to Michigan State in the second round of the tournament. This list includes rising senior guard Kenny Gaines, junior JJ Frazier, and senior Charles Mann.
Other Highlights From St. Simons…
A 2016 fiscal year budget of$117,419,039 was approved by the board.
J. Reid Parker Director of Athletics Greg McGarity announced the department will be giving $1 million dollars back to the university. This is added to the already $4 million that is being given back.
Former UGA/New Orleans Saints offensive tackle John Stinchcomb has been named as a new member of the board. The Lawrenceville native was approved along with Judge Lisa Wood of Brunswick.
Greg McGarity's contract has been extended until June 30. 2019.