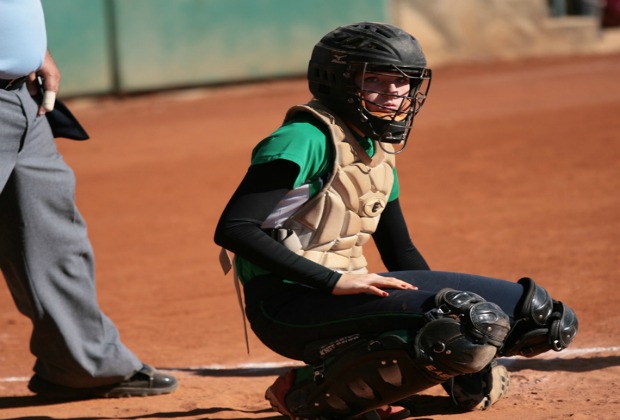 GHSA
The Kennesaw Mountain Mustangs replace Archer in this week's AAAAAA rankings. Kennesaw Mountain has been flawless while Archer suffered a 13-1 loss to Heritage-Catoosa. Climbing up this week's ranking in the state's biggest class is Brookwood on the strength of their victory over Archer Tuesday night.
The rankings in AAAAA are largely shuffled as teams conclude their non-region schedules and begin the second stage of the season. South Paulding dropped more than any other team but their losses were to teams ranked in the top five of AAAAAA.
West Laurens drops out of this week's AAAA poll and is replaced by the team that handed them a loss, Locust Grove. Heritage-Catoosa proved their mettle by beating Allatoona. In a battle of ranked teams, Columbus beat Carrollton.
In the AAA rankings, Fannin County remains in the top ten despite two losses. The Rebels lost AAAAAA stalwarts Lassiter and North Cobb. Dade County drops a few spots in AA, with their tough non-region schedule to blame. In the private and public combined A poll, Prince Avenue Christian strengthened their position at No. 3 with a victory over No. 8 Mount Zion-Carroll. As a result, the Eagles drop one spot.
AAAAAA
1. Kennesaw Mountain
2. Collins Hill
3. North Gwinnett
4. Hillgrove
5. Harrison
6. Brookwood
7. Alcovy
8. Mill Creek
9. Lassiter
10. Woodstock
AAAAA
1. Union Grove
2. Whitewater
3. Northgate
4. Greenbrier
5. Pope
6. Heritage-Conyers
7. Allatoona
8. Ola
9. Starr's Mill
10. South Paulding
AAAA
1. Northwest Whitfield
2. Heritage-Catoosa
3. Madison County
4. Wayne County
5. Columbus
6. South Effingham
7. Carrollton
8. Rutland
9. Marist
10. Locust Grove
AAA
1. Buford
2. Ringgold
3. Jackson County
4. Chapel Hill
5. Central-Carroll
6. Pike County
7. Pierce County
8. Blessed Trinity
9. Franklin County
10. Fannin County
AA
1. Heard County
2. Wesleyan
3. Vidalia
4. Bacon County
5. Cook
6. Calhoun
7. Bremen
8. Harlem
9. Dade County
10. Jeff Davis
A
1. Gordon Lee
2. Mt. Pisgah
3. Prince Avenue Christian
4. Savannah Christian
5. Georgia Military
6. George Walton Academy
7. Seminole County
8. Schley County
9. Mt. Zion- Carroll
10. Darlington