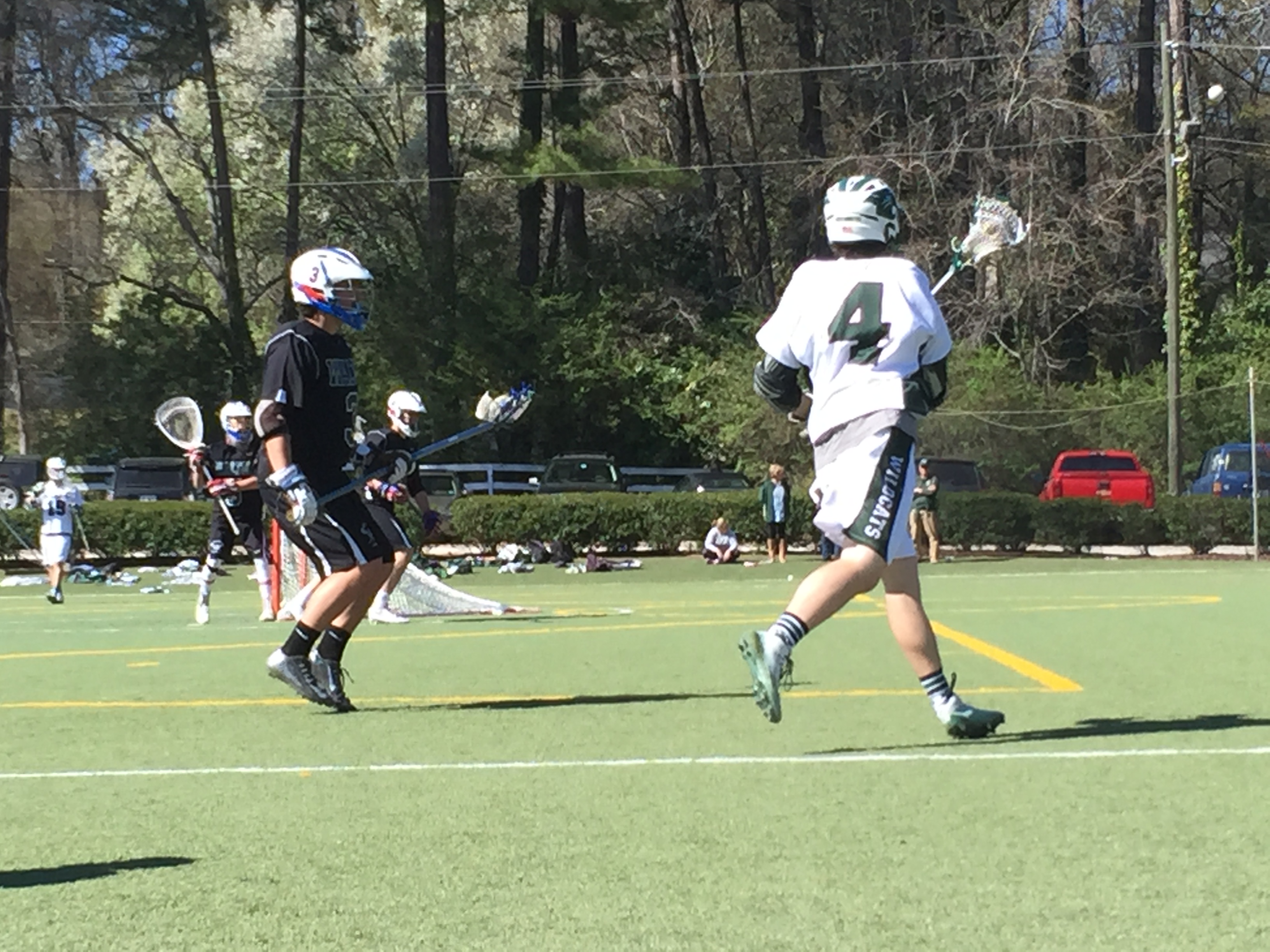 Photo by Craig Sager II
In Class AAAAAA, Centennial swapped Lambert for No. 2 after a 13-10 victory on Saturday. Roswell looks strong at No. 4 after routing Milton 21-4 and blanking North Cobb 13-0 over the weekend. Northview dropped consecutive games to Centennial and Mill Creek and fell two spots to No. 8. Mill Creek made the biggest leap to No. 6 from its previous No. 9 ranking and North Gwinnett returned to the rankings at No. 10. The Starr's Mill boys were replaced by Marist at No. 10 in the A-AAAAA rankings.
The Walton girls improved to No. 3 and sent Mill Creek to No. 4 in Class AAAAAA. Lambert lost its second straight one-goal game (14-13 to Northview and 16-15 to Harrison) and fell from No. 7 to No. 10.
BOYS
Class AAAAAA
1. Johns Creek
2. Centennial
3. Lambert
4. Roswell
5. Pope
6. Mill Creek
7. Lassiter
8. Northview
9. Harrison
10. North Gwinnett
Class A-AAAAA
1. Westminster
2. Lovett
3. Allatoona
4. Cambridge
5. McIntosh
6. Wesleyan
7. Greater Atlanta Christian
8. Benedictine
9. St. Pius
10. Marist
GIRLS
Class AAAAAA
1. Milton
2. Lassiter
3. Walton
4. Mill Creek
5. Chattahoochee
6. Northview
7. Pope
8. Harrison
9. North Gwinnett
10. Lambert
Class A-AAAAA
1. Cambridge
2. Westminster
3. Blessed Trinity
4. Kell
5. St. Pius
6. Creekview
7. Lakeside-Evans
8. McIntosh
9. River Ridge
10. Wesleyan