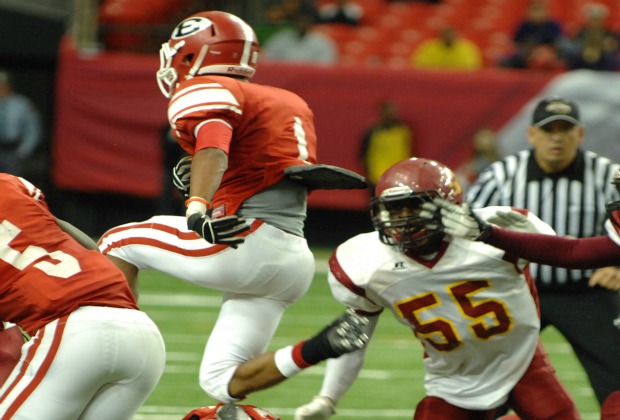 Sonny Kennedy
Coach Larry Campbell just keeps on winning. Lincoln County's head coach is the state's all-time winningest with 470 victories according to GHSFHA.org, 118 more than the second-best total. This year, his Red Devils will enter the season as the favorite to win their first state title since 2006 and 14th overall. Quarterback Ben Turner and running back Mike McIntire, both seniors, return to form a deadly combination in the backfield along with playmaking junior Jamar Norman.
Despite the loss of quarterback Makail Grace, Wilcox County is a serious threat to win a state championship. Coach Mark Ledford's program has won 10 or more games each year since 2007 and has been one of the most talent-rich teams in Class A during that span. Junior running back Maurice Edwards and wide receiver Telly Whitfield add elite weapons to the Patriots' offense.
Wilkinson County lost narrowly to Lincoln County last year in the quarterfinals and comes into 2013 as a darkhorse state championship contender. Coach James Hagin's team lost twice to the Red Devils by a total of eight points while also narrowly losing to Class A-heavyweights Irwin County and Wilcox County. Revenge is a dish best served cold, and the Warriors will look to hand out some payback this season. However, they will have to do it without the services of quarterback David Whipple, who graduates in May.
ECI rolled to the state title last year behind the talented trio of James Brown, Greg Purcell and Caleb Pressey, but all three have graduated. However, junior running back Michael Sutton returns to head coach Chris Kearson's Wing-T attack. The Bulldogs remain a threat win march deep into the postseason yet again.
1. Lincoln County
2. Wilcox County
3. Irwin County
4. Wilkinson County
5. Seminole County
6. ECI
7. Marion County
8. Miller County
9. Charlton County
10. Dooly County