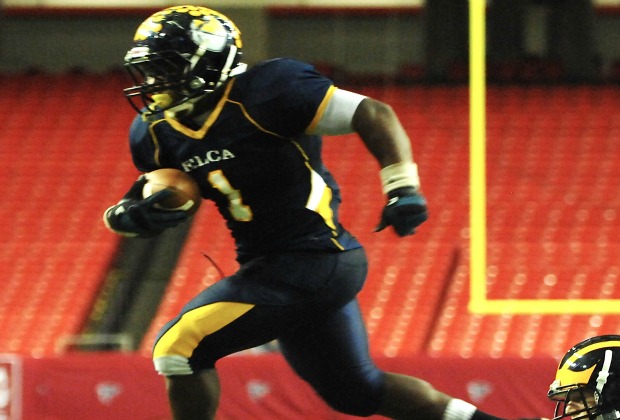 Sonny Kennedy
Despite the loss of superstars Keyante Green and Isaac Rochell, ELCA will be ranked No. 1 going into the fall. After a dominating season in which the Chargers vanquished all Class A foes by at least 13 points, pitched five shutouts and won their last 13 games, it is hard not to rank coach Jonathan Gess's squad at the top.
ELCA's toughest game against a Class A foe last year (the Chargers did lose to AAA-power Washington County in the season opener) came against George Walton Academy, which returns dynamic running back Stanley Williams, who committed to GA in July of 2011. George Walton just may return to the GHSA semifinals for the second time ever.
At No. 3, Prince Avenue Christian is an interesting entity. The Wolverines are fresh off a record-breaking season in which they rolled to the state finals for the first time in school history. However, coach Mark Farriba has moved on to new GHSA school Stratford Academy in his hometown of Macon while former Camden County coach Jeff Herron has moved to Athens to take over at PACS. The guess here is that Prince Avenue Christian could be the darkhorse in Class A-Private behind two very strong contenders.
The 2011 champion, Savannah Christian, was a but young last year but coach Donald Chumley's program still made the state quarterfinals. The Raiders are one of the classification's most consistent programs and are a good bet to improve on last year's 8-4 mark.
1. ELCA
2. George Walton Academy
3. Prince Avenue Christian
4. Savannah Christian
5. Landmark Christian
6. Brookstone
7. First Presbyterian
8. Darlington
9. Athens Academy
10. Holy Innocents'