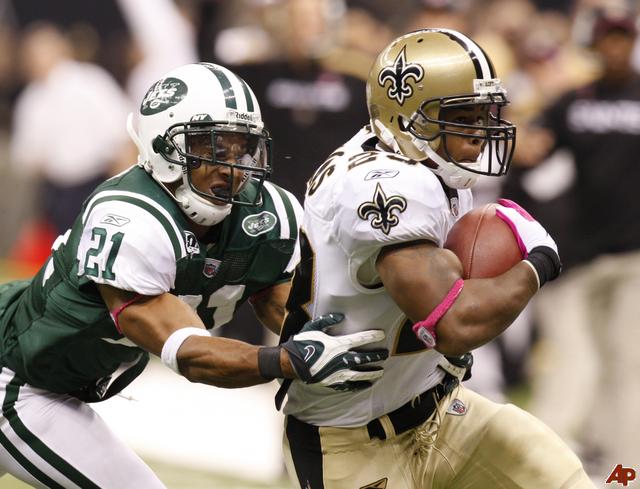 AtlantaFalcons.com
The Falcons released safety Thomas DeCoud this offseason and brought in former Jacksonville safety Dwight Lowery to add depth to the position. Lowery was a fourth-round pick by the Jets in the 2008 draft and the Falcons will be the former San Jose State Spartan's third team in his seven years in the NFL. Safety is one of the thinnest areas on the defense and Lowery is working with 2012 Pro Bowler William Moore to become Atlanta's much-needed safety net in the secondary. Lowery is a notorious film junkie and has expressed his excitement to improving the Atlanta defense. He spoke candidly with ESPN earlier on Tuesday about his new role with the Falcons.
"I saw that tackling was an issue [in the past]," said Lowery. "I don't know if it was so much of a tackling issue or an angle/pursuit-type thing. The most encouraging thing, though, is the coaches are really emphasizing it. So it's something that's either going to get fixed or it's not going to be tolerated. It doesn't have to be perfect and pretty. Just get him to the ground."
During the interview, Vaughn McClure asked Lowery about his new teammates. Lowery had a lot to say about the team's leading tackler from last year, undrafted rookie free agent Paul Worrilow.
"Worrilow, he's a load, man," Lowery said. "I was sitting next to William Moore and he was like, 'He's so young and works really hard. He's constantly in the weight room. For a young guy, he doesn't really have that young-guy presence. He seems like he's going to be a great player."
BUILDING CHEMISTRY …
Atlanta brought in cornerbacks Desmond Trufant and Robert Alford last year in the draft and the rookie duo started for al-most the entire 2013 season. Trufant led all NFL rookies in pass breakups and they each hauled in a pair of interceptions. Moore developed better chemistry with the young corners as the season progressed and they will have the offseason to work with Lowery to prepare for New Orleans' aerial attack for what is a second straight season-opener against the Saints.
WHITE'S LOSS … Organized team activities started Tues-day without wide receiver Roddy White, who was not ready to return to action after his brother was murdered outside a night club in White's hometown in South Carolina last week. The funeral was held last Thursday and the 10-year pro is spending time with his fam-ily before heading back to Flowery Branch.