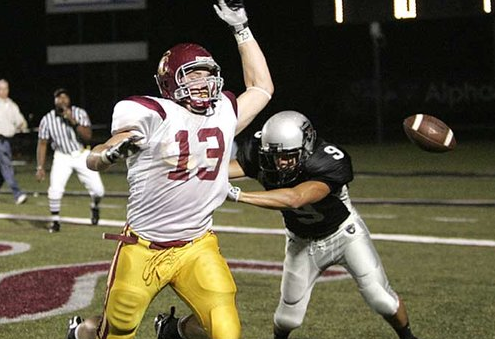 AJC.com
After hearing from the Lassiter community, the Cobb school board voted 7-0 at its work session Wednesday to add replacing and renaming Lassiter High School's football field to the agenda for its June 25 meeting.
After nearly a year of fundraising efforts by the Lutzie 43 Foundation, Cobb County Board of Education Chairman Randy Scamihorn made a surprise decision last week by taking a proposal to resurface the eight-year old turf at Frank Fillmann Stadium at Lassiter High School off the county agenda.
The Lutzie 43 Foundation was founded following the tragic death of former Lassiter star and Auburn tight end Philip Lutzenkirchen in a car crash on June 29 of last year. The project was put in place to dedicate the field in honor of the Foundation.
The financial goal for the project was surpassed with $370,000 raised and the plan was on schedule to begin work on June 15 before a dedication ceremony on August 14 when the Trojans scrimmage North Cobb.
With the planned starting date less than a week away, many in the Lassiter community were shocked as well as the Lutzie 43 Foundation to see Scamihorn take the proposal completely off the agenda only days before the June 10 board meeting but support and a strong presence payed off and got the board to change its decision.
"The sponsors in the community want Philip's name connected to the field to help push this message,'' said Lassiter athletics director Art O'Neil.
According to the Lutzie 43 Foundation, this would still allow enough time to complete the project before the scheduled dedication on Aug. 14.
"Philip Lutzenkirchen embodied the values of leadership, compassion, hard work and faith that resonate in our community and that make this area such a special place to live and raise a family," reflected Kyle Cooper, chief executive officer of Property Masters, a local landscaping business. "As a local business owner and Lassiter alumni, I would be proud to see my high school alma mater rebrand its stadium field as Lutzie Field."
At Lassiter, Lutzenkirchen was one of the best players to ever come out of Cobb County and recorded 72 receptions for 1,000 yards and seven touchdowns his senior season. As a junior, he hauled in 46 receptions for 496 yards and seven scores while adding 48 tackles, an interception and a blocked punt. He was named a consensus Class Class AAAAA All-State as a senior by the Atlanta Journal-Constitution and the Georgia Sports Writers Association and appeared in all 13 games his freshman season at Auburn. Lutzenkirchen signed with the St. Louis Rams as an undrafted free agent after college but eventually began working and volunteer coaching at an Alabama high school.