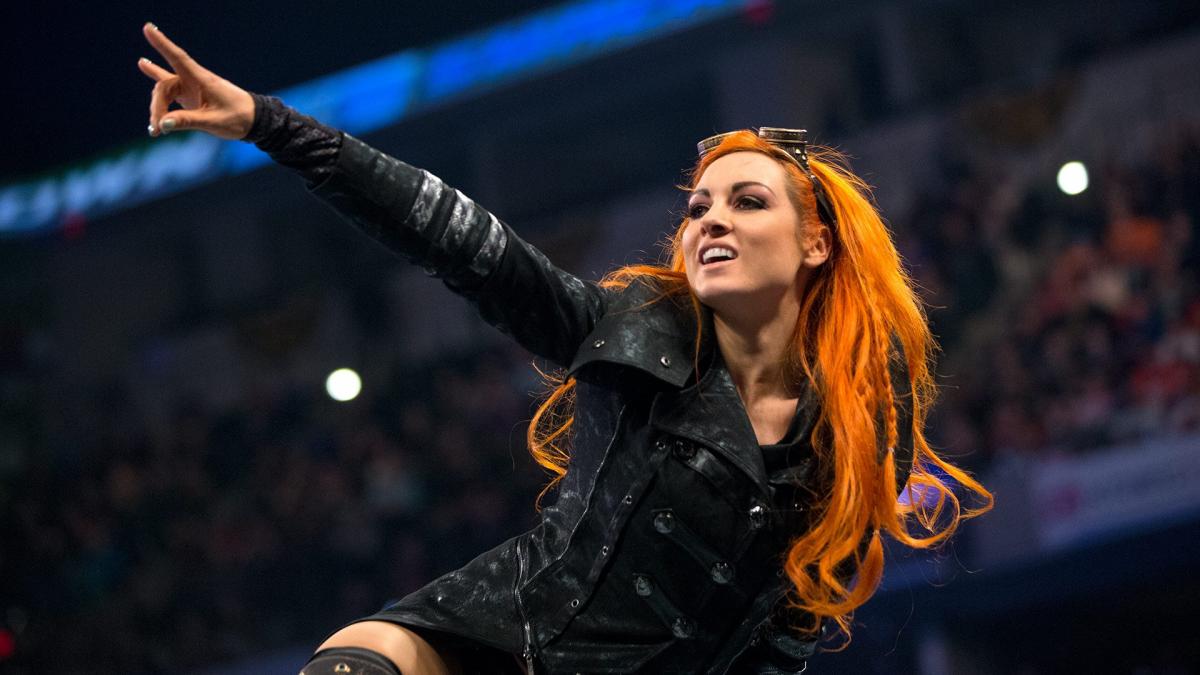 Courtesy of WWE
WWE Smackdown is headed to Atlanta on Oct. 30 to electrify the newly renovated State Farm Arena—formerly Philips Arena. Fans can expect a top-notch bill—headlined by some of biggest starts in the business for a night of high-octane, action-packed entertainment.
Coming back to Atlanta will be particularly memorable for WWE Smackdown Women's Champion Becky Lynch—who made her WWE roster debut at the same venue in 2015 during a Monday Night Raw.
"I would say that's the biggest moment for me in the city," Lynch explained. "And Atlanta was where, basically, the start of the women's revolution in WWE began."
The 'women's revolution' in fact kick-started that same night when Stephanie McMahon announced that a Women's Revolution was taking place in sports, and that the WWE was joining in as it debuted some of the best women wrestlers on the planet in front of fans screaming "THIS IS AWE-SOME".
It's been over three years since that night and now Lynch, the first-ever Smackdown Women's Champion, is enjoying her second reign with the belt following her beatdown of Charlotte Flair in the Hell in a Cell in San Antonio in mid-September. Her first reign began on Sept. 11, 2016, when Lynch won the six-pack elimination challenge by out outlasting Carmella. Lynch lost the Smackdown Women's Champion title to Alexa Bliss on Dec. 4 at the TLC: Tables, Ladders & Chairs pay-per-view before regaining the belt in September of this year.
The fans can expect Lynch to be more confident, and more driven this time around, as she understands what to expect being a title-holder.
"This time around," she said of her second reign as Smackdown's Women Wrestling Champion, "I am more confident, more driven and more ready for it. So, I think the fans will see that in Atlanta."
Lynch, a native of Ireland, brings her heritage with her every time she slides into the ring. And whether it be a fiery temper, a chip on her shoulder—or both—Lynch's quick-wittedness is as quick as her Dis-Arm-her move.
"Irish are fiery and, historically, we love to fight," she said. "I don't know if that's because through history we feel we have been overlooked or looked down upon, I don't know but we do love to fight. I guess it's the fact that maybe people mistook or mistake our kindness for weakness."
Don't mistake her kindness for weakness when you come see Lynch and your other favorite WWE Superstars at State Farm Arena at 7:30 p.m. on Tuesday Oct. 30. To purchase tickets Click Here