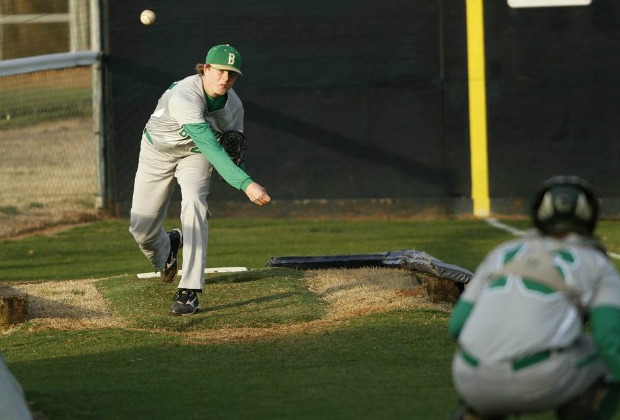 David McGregor
-Alexander took down Class AAAA No. 1 Marist in Game 3 last night. The Cougars pulled off a 6-5 upset in extra innings to send shockwaves throughout the baseball community.
-Class AAAAAA No. 1 Lambert advanced past a pesky Mill Creek team that had handed the Longhorns their first lost of the season Wednesday. It wasn't without a fight, however, as Mill Creek actually led 3-0 right off the bat.
-Whitewater snuck past a game Hardaway squad 2-1 in Game 3 to advance to the quarterfinals. Both of the Wildcats' runs were unearned. The top-ranked team in Class AAAAA hosts a tough Loganville squad next.
-Carrollton had little trouble eliminating defending Class AAAA champ Redan in a 12-0 blowout. The Trojans will host No. 3-seed Statesboro next.
-Class AAA No. 1 Pike County won Game 3 over Southeast Bulloch 5-2 and will travel to Buford for a marquee quarterfinal series. The Wolves were ranked No. 1 all season until the Pirates took it away in the pre-playoffs poll.
-Class AA defending champ Lovett had better luck than Redan as the Lions survived their Game 3 with a 9-2 victory over Calhoun. All four Region 6-AA teams have advanced to the quarterfinals.