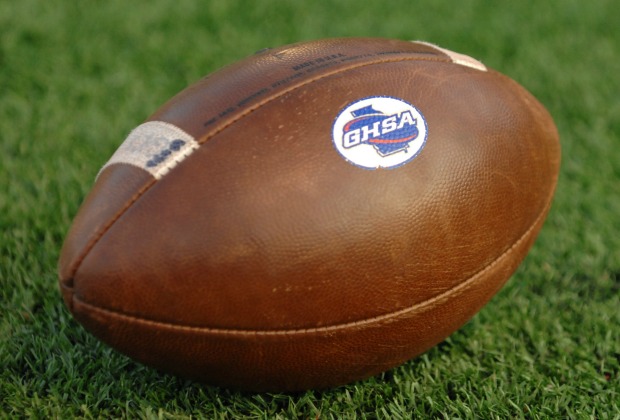 Photo by Sonny Kennedy
Walker announced the hiring of Matt Casper on Friday to become the Wolverines' new head football coach. Casper replaces John East, who led the school to a record 11 wins in 2012 and finished his two years at Walker with a 15-6 record. East left in February to accept an athletic director position out of state.
Casper has been in the coaching profession for 10 years and served as an assistant coach at Ithica College, Savannah Country Day and most recently Lovett. Casper coached the offense for Lovett the past three season and helped the Lions grab the 2013 Class AA state championship. This will be Casper's first head coaching job.
"I have enjoyed my time at The Lovett School, and feel as though my past experiences there, along with time at Savannah Country Day and at the collegiate level at Ithaca College, have uniquely prepared me well for the challenges that await at The Walker School," said Casper.
The decision to hire Casper was settled by a seven-person committee that made the unanimous decision to bring in Casper. Lovett's head of school Jack Hall released this statement, "The search committee was extremely impressed with Coach Casper. More than any other candidate, Matt gave us the greatest confidence that he would put our student-athletes in the best position for success in the upcoming football season. Matt has a proven track record as a coach in his work at Lovett and Savannah Country Day. He comes highly recommended from those schools and I am confident that he will lead our football program with energy and enthusiasm."
Walker is reclassified into a giant 16-team region for the 2014-16 seasons (Region 6-A). Fellowship Christian, King's Ridge, Mount Pisgah, St. Francis and Whitefield Academy will share sub-region B with the Wolverines.