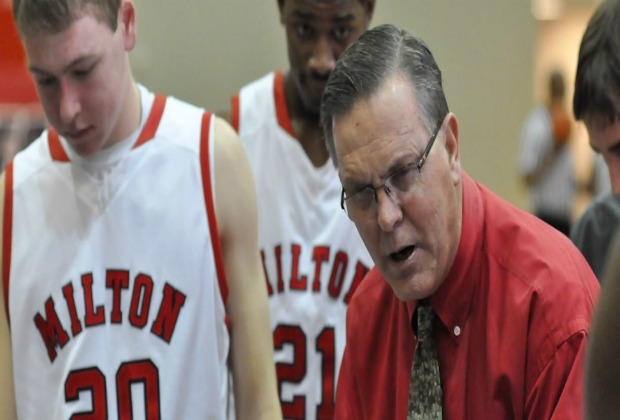 Walter Pinion
The defending Class AAAAA boys basketball champion Milton Eagles will not be resting on their laurels in 2012-13. According to his twitter feed, head coach David Boyd has scheduled the Eagles to face Jabari Parker and Simeon in Chicago on Dec. 1. Parker is considered the best player in the country by Rivals.com. Last year, Simeon squeaked past Miller Grove 59-56. Jalyn Patterson and the Eagles won the program's second title in the last three years this past March.
McEachern won the girls Class AAAAA basketball crown this past season in part based on the efforts of the six Lady Indians that have signed or committed college programs. Destine Gibbs was one of those players, having signed with Ole Miss before her senior season. Gibbs was released from her scholarship, though, after Ole Miss parted ways with its coach. The MDJ reports that Gibbs has signed to play at USC next season. Pachiyaanna Roberts, recently named a Parade All-American, will suit up for Syracuse next season while Dominique Wilson and Kayla Montgomery will attend Arkansas and Clemson, respectively. Coach Phyllis Arthur's cupboard isn't bare however as she has rising senior Mia Cooper (South Carolina) and rising sophomore Te'a Cooper (North Carolina) returning to help defend the GHSA title.
Lastly, one defending basketball champion will have a new face on the sidelines in 2012-13. It was reportedly several weeks ago that Whitefield Academy's Tyrone Johnson will take a one-year leave of absence (personal issues), leaving assistant Eddie James in charge of the program that is losing Parade All-American Kenny Gaines and several other seniors from the 2011-12 championship team. Gaines has graduated and will suit up for Georgia next season after averaging 25.2 points as a senior.