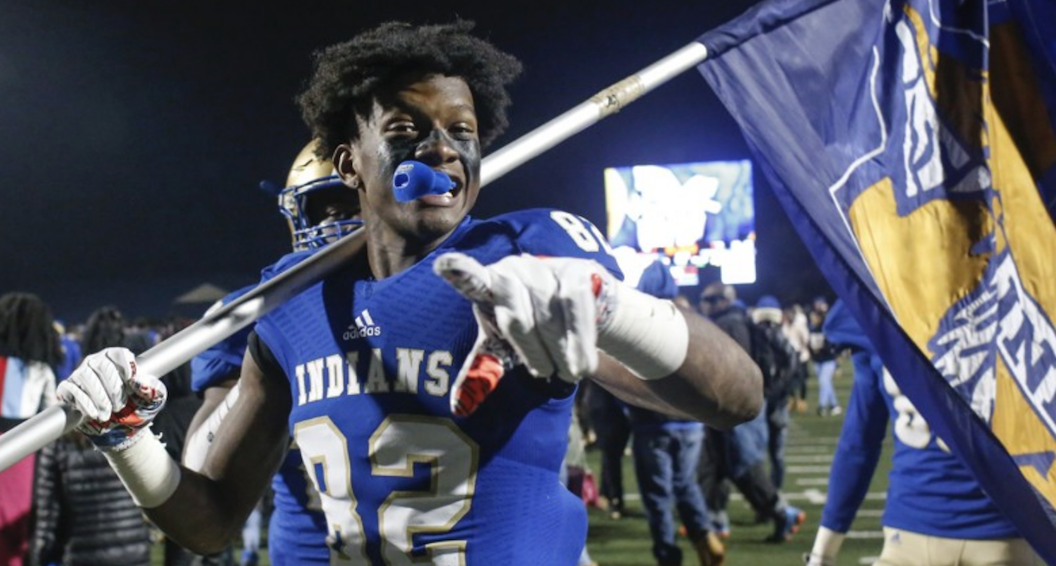 Kyle Hockman ran the McEachern Indians football program for over a decade. His eleven seasons included ten straight playoff appearances, five region titles, and an overall record of 103-32. Per the AJC, 58 of Hockman's former players were on college rosters in 2017, more than any other Georgia school.
Earlier this year, however, Hockman took a job with New Hampstead High School. Arguably the Indians' best coach in the team's sixty year history is moving from the perennially elite AAAAAAA school to a recently founded AAAAA program that has seen just one winning season all-time.
Franklin Stephens will be the head coach for McEachern next season, the fourth school in his thirteen-season career.  Stephens was a two-time All-American offensive lineman for Georgia Southern and was a long-time assistant before he got his big break with Tucker High School. He amassed a ridiculous 64-6 record during his tenure there, leading the Tigers to state championships in 2008 and 2011. Tucker went undefeated in that 2011 season, but that was Stephens' last with the program.
Stephens continued on to Lamar County, a historically up and down team.  He spent just two seasons with the Trojans, but they were the school's two most successful seasons all time. He had a combined regular season record of 19-0-1, and led the team to its first and only state championship berth.
After his cup of coffee in Lamar, Stephens brought his coaching down south to Ware County. His tenure started off incredibly strong; the 2014 Gators went undefeated in the regular season- his third consecutive such season and sixth all time. He continued to dominate region games, going 24-4 in those games through five seasons. Ware County didn't meet the standards set by other Stephens-coached teams, but were by no means a weak team. During his tenure with the team, the Gators never failed to reach the second round of the state playoffs, once reaching the semifinals.
Stephens is a GHSA legend, having reached 100 career wins in just 109 games; the quickest pace in Georgia history. His milestone win came after a 48-19 win over Brunswick in a region game that concluded a 10-0 regular season.
McEachern Athletic Director and former football head coach Jimmy Dorsey said that what caught his eye about Stephens wasn't what was on his impeccable résumé, but rather where he built it. "The thing that stood out," he said, "was hit success in the metro-Atlanta area… It's having success where you're not the only school in the county… It was the ability to have that kind of success there, where he was just able to figure out." It also helped that Stehens worked under Jeff Herron at Camden County; Herron was an assistant during Dorsey's tenure as the McEachern HC.
Stephens will make his regular season debut during the Corky Kell Classic at Mercedes-Benz Stadium against Brookwood. That game is currently scheduled fot 5:45 p.m. on Saturday, August 24th.