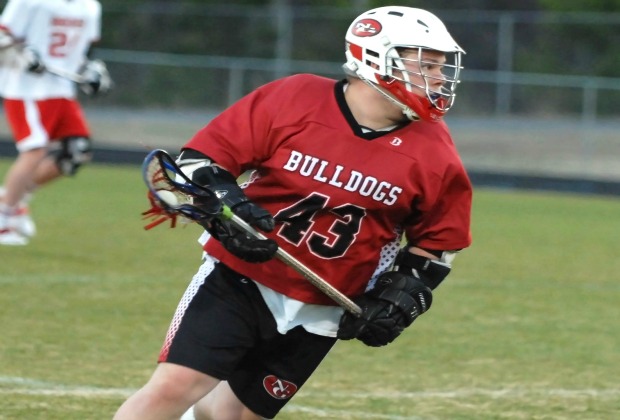 Sonny Kennedy
The Milton boys remain No. 1 in the latest AAAAAA rankings with undefeated Centennial right behind the Eagles. No. 3 Mill Creek improved to 9-1 on the season with a 13-3 win over Brookwood Friday while North Gwinnett moved up to No. 6. No. 7 Etowah has a big week ahead with No. 4 Lassiter Tuesday. Johns Creek scored a pair of wins last week to move into the rankings at No. 8 as Walton fell out after losing to No. 4 Lambert and No. 1 Milton. In boys A-AAAAA, Northview and Allatoona are the new No. 1 and No. 2 teams, respectively, after previous No. 1 Greater Atlanta Christian fell to Collins Hill to drop to No. 3. Northview will face a tall task in No. 4 Decatur this Tuesday.
In girls A-AAAAA, No. 6 Northview had a tough week against Florida opponents and will look to bounce back later this week against Johns Creek. No. 7 St. Pius X picked up a nice win over No. 8 Lakeside-Evans to move past the Panthers in the poll.
Finally in Class AAAAAA girls, Lassiter moved up to No. 3 and Walton has beaten A-AAAAA ranked foes Kell and St. Pius X to move up to No. 4. Kennesaw Mountain debuted in the poll at No. 10.
Boys
Class AAAAAA
1. Milton
2. Centennial
3. Mill Creek
4. Lassiter
5. Lambert
6. North Gwinnett
7. Etowah
8. Johns Creek
9. Roswell
10. Hillgrove
Class A-AAAAA
1. Northview
2. Allatoona
3. GAC
4. Decatur
5. Westminster
6. Holy Innocents'
7. McIntosh
8. Fellowship Christian
9. Blessed Trinity
10. Lovett
Girls
Class AAAAAA
1. Milton
2. Centennial
3. Lassiter
4. Walton
5. Mill Creek
6. Roswell
7. Etowah
8. West Forsyth
9. Chattahoochee
10. Kennesaw Mountain
Class A-AAAAA
1. Cambridge
2. Starr's Mill
3. Westminster
4. Whitewater
5. Kell
6. Northview
7. St. Pius X
8. Lakeside-Evans
9. Columbus
10. Woodward Academy