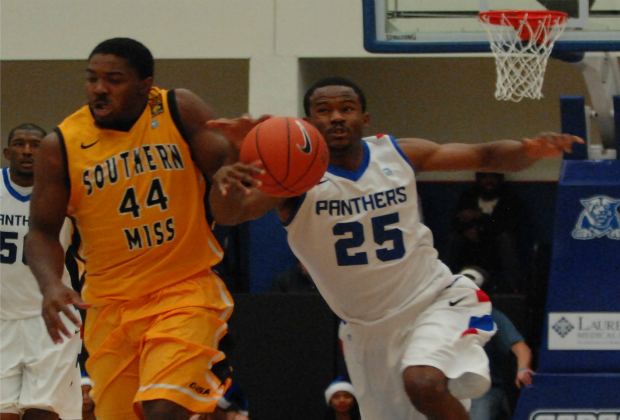 Sonny Kennedy
After a very successful 2011-12 season for the men's basketball team, the 2012-13 campaign has not started out the way the Panthers wanted. As the team opened conference play last Wednesday against Drexel, the Panthers sat at 5-8. They would drop to 5-9 when the day was done as the Panthers fell to Drexel 77-60.
Georgia State was only down by four going into halftime, but Drexel shot 65 percent from the floor in the second half and pre-season CAA Player of the Year Frantz Massenat scored 17 of his career-high 25 points in the final 20 minutes. For the Panthers, R.J. Hunter led the team with 23 points while Cameron Solomon added 12.
The Panthers bounced back in a big way on Saturday, blowing past James Madison 68-52. Hunter scored 19 points and Manny Atkins added 15. James Vincent was also a big contributor, scoring 10 points and blocking eight shots. Vincent raised his career total to 104 blocked shots to move into fifth place in school history.
Vincent and the team could not carry that momentum into the Panthers' game last night, though, a 52-50 loss to Hofstra. Vincent tallied just one block and two points. The Panthers overcame a 12-point deficit after halftime, but Hofstra's Stevie Mejia scored on a lay-up with six seconds remaining to give the Panthers their 10th loss of the year.
"I am obviously disappointed with the loss," coach Ron Hunter told georgiastatesports.com after the game. "I thought we came out strong, but then we allowed Hofstra to take control of the game."
The Panthers will look to seize a winning record in CAA play when Delaware visits the GSU Sports Arena Saturday at 12 p.m.
SLIPPED AWAY …
After taking the week off, the women's basketball team was back in action, hosting Old Dominion last Sunday. Despite being up by 20 points early in the second half, Old Dominion came away with a 72-66 win.
"We did a lot of good things for 30 minutes, then made lots of bad decisions in the final 10 minutes," coach Sharon Baldwin-Tener told georgiastatesports.com. "We missed lay-up after lay-up, missed free throws, made bad decisions and bad passes and helped them get back in the game."
Cody Paulk led the Lady Panthers with 11 points, 15 rebounds and three blocked shots while Kendra Long added 15 points in the loss.