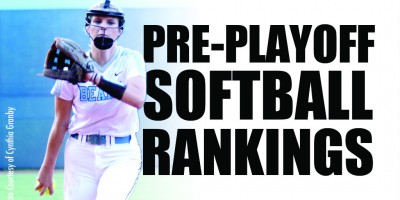 @DCSDAthletics
The GHSA playoffs begin Tuesday with the first rounds of the newly introduced double-elimination mini-tournaments to decide which eight programs from each classification will advance to the state championships in Columbus.
This season, each classification will play eight four-team mini tournaments to decide which eight programs will advance as opposed to last year when two rounds of best-of-three series determined who advanced.
In Class 7A, Buford leads the way ahead of North Gwinnett, East Coweta, South Forsyth and North Paulding. Pope tops Class 6A ahead of Lassiter, Creekview, Apalachee and South Effingham. Loganville is the team to beat in Class 5A with Harris County, Villa Rica, Cambridge and Winder-Barrow chasing.
In Class 4A, Central-Carroll leads the way with Whitewater Heritage-Catoosa, Wayne County and West Laurens chasing. Wesleyan tops Class 3A ahead of LaFayette, Bremen, Gordon Lee and Harlem. Jeff Davis enters the playoffs atop Class 2A and leads Appling County, ACE Charter, Vidalia and Mount Paran.
Heard County tops Class A Division I and leads Prince Avenue Christian, Social Circle, Bacon County and Pepperell. Emanuel County Institute leads Class A Division II ahead of Wilcox County, Lanier County, Glascock County and Schley County in the top 5.
Class 7A
1. Buford
2. North Gwinnett
3. East Coweta
4. South Forsyth
5. North Paulding
6. Kennesaw Mountain
7. Dacula
8. Mill Creek
9. Colquitt County
10. Cherokee
Class 6A
1. Pope
2. Lassiter
3. Creekview
4. Apalachee
5. South Effingham
6. Effingham County
7. Houston County
8. North Atlanta
9. Sequoyah
10. River Ridge
Class 5A
1. Loganville
2. Harris County
3. Villa Rica
4. Cambridge
5. Winder-Barrow
6. Calhoun
7. Coffee
8. Chamblee
9. Flowery Branch
10. Northside-Columbus
Class 4A
1. Central-Carroll
2. Whitewater
3. Heritage-Catoosa
4. Wayne County
5. West Laurens
6. East Forsyth
7. Walnut Grove
8. LaGrange
9. Perry
10. Islands
Class 3A
1. Wesleyan
2. LaFayette
3. Bremen
4. Gordon Lee
5. Harlem
6. Crisp County
7. Franklin County
8. Pickens
9. Pike County
10. Jackson
Class 2A
1. Jeff Davis
2. Appling County
3. ACE Charter
4. Vidalia
5. Mount Paran
6. Dodge County
7. ELCA
8. Rockmart
9. Banks County
10. Brantley County
Class A Division I
1. Heard County
2. Prince Avenue Christian
3. Social Circle
4. Bacon County
5. Pepperell
6. Mount Vernon
7. Dade County
8. Trion
9. Bryan County
10. Mount Pisgah
Class A Division II
1. Emanuel County Institute
2. Wilcox County
3. Lanier County
4. Glascock County
5. Schley County
6. Marion County
7. Bowdon
8. Georgia Military
9. Pataula Charter
10.  Taylor County