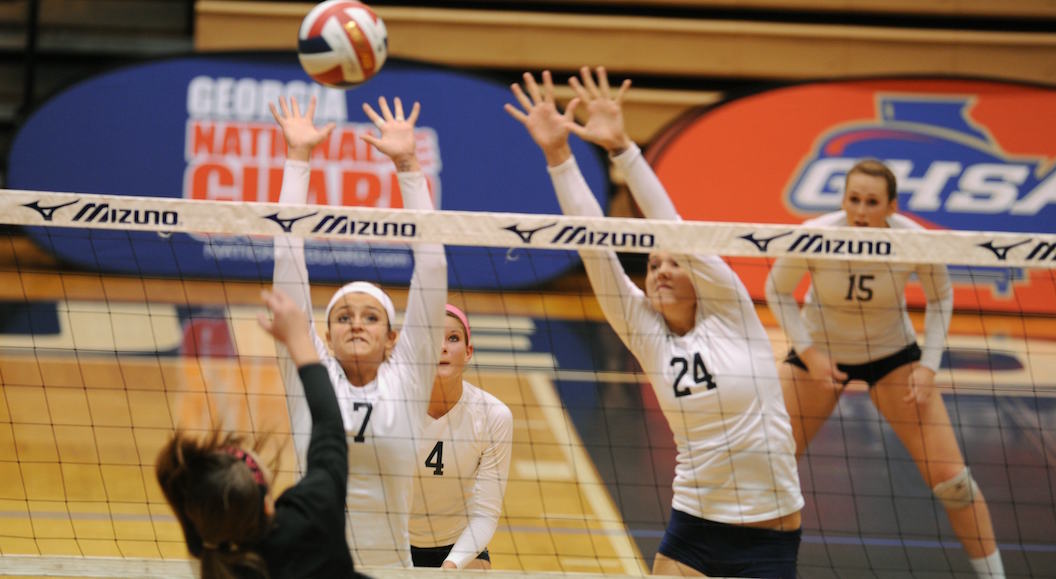 Region 4-AAAAAAA occupies four of the top five spots in the Class AAAAAAAA pre-playoff poll (No. 1 Walton, No. 2 Lassiter, No. 3 Etowah and No. 5 Roswell) with Region 6 champion Mill Creek joining them at No. 4.
In Class AAAAAAA, Habersham Central fell to No. 10 and Lakeside-Evans replaced Greenbrier at No. 8. Carrollton's win over Kell in the Region 7-AAAAA tournament was enough to give the Trojans the No. 8 spot in the Class AAAAA poll ahead of the No. 9 ranked Longhorns and Locust Grove replaced Union Grove.
In Class AAAA, LaFayette jumped ahead of Northwest Whitfield for No. 8 after taking the top seed out of Region 6-AAAA.
Westminster is back at the top of Class AAA after taking the top seed over Pace Academy in Region 4-AAA. Also, Dawson County replaced Fannin County at No. 10.
The Class AA/A-Public rankings did not change after the conclusion of the region tournament. As for Class AA/A-Private, St. Vincent's joined the top 10 at No. 9 and booted out Landmark Christian. Also, Calvary Day dropped to No. 10 after taking a No. 3 seed out of Region 3.
Class AAAAAAA
1. Walton
2. Lassiter
3. Etowah
4. Mill Creek
5. Roswell
6. Lambert
7. Kennesaw Mountain
8. Norcross
9. Milton
10. Cherokee
Class AAAAAA
1. Sequoyah
2. Alpharetta
3. Pope
4. Allatoona
5. Harrison
6. Apalachee
7. Glynn Academy
8. Lakeside-Evans
9. Gainesville
10. Habersham Central
Class AAAAA
1. McIntosh
2. Riverwood
3. Chamblee
4. Starr's Mill
5. Buford
6. Statesboro
7. Veterans
8. Carrollton
9. Kell
10. Locust Grove
Class AAAA
1. St. Pius
2. Blessed Trinity
3. Marist
4. Sandy Creek
5. Northside-Columbus
6. Columbus
7. Woodward Academy
8. Northwest Whitfield
9. LaFayette
10. Heritage-Catoosa
Class AAA
1. Westminster
2. Pace Academy
3. Great Atlanta Christian
4. Calhoun
5. Jefferson
6. Jackson County
7. North Hall
8. Savannah Arts
9. Morgan County
10. Dawson County
Class AA/A-Public
1. Coosa
2. Gordon Lee
3. Woodville-Thompkins
4. Elite Scholars Academy
5. Pepperell
6. Harlem
7. Model
8. Armuchee
9. Johnson-Augusta
10. Thomasville
Class AA/A-Private
1. Hebron Christian
2. Walker
3. Savannah Christian
4. Mt. Paran
5. Trinity Christian
6. Holy Innocents'
7. St. Vincent's
8. Eagle's Landing Christian
9. Wesleyan
10. Calvary Day