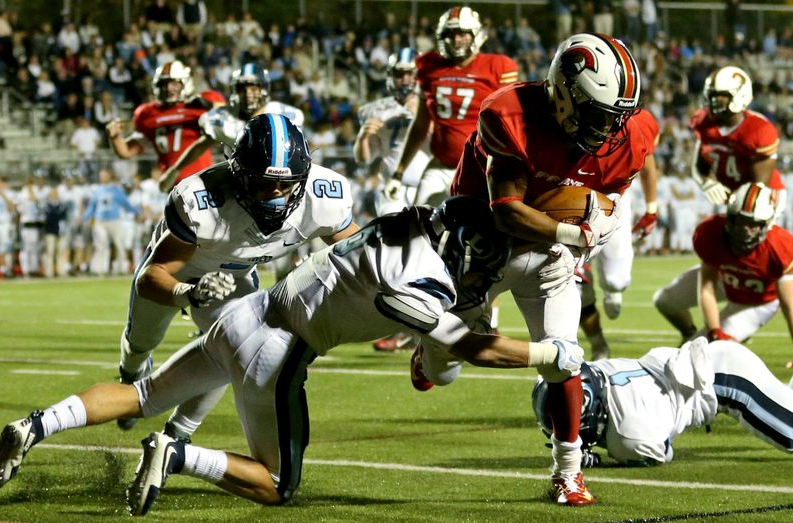 The newly-reclassified high school landscape has brought a new hierarchy across each classification. Here is our first attempt to sort out the top 10 in each class and preview what is sure to be a wild season across the state.
In Class AAAAAAA, Colquitt County and its 30-straight victories earn the Packers the top spot, with Mill Creek settling in at No. 2. Grayson and new head coach Jeff Herron crack the top 3 and defending state runner-up Roswell returns enough talent to land a spot at No. 4.
Quarterback Tobias Oliver and the deeply-talented Northside-Warner Robins Eagles lead a packed Class AAAAAA filled with state title contenders and reigning Class AAAAA champion Allatoona, which sits at No. 6.
Buford leads Class AAAAA with Ware County at No. 2 and Bainbridge earns a spot at No. 3 after a breakout 13-1 season a year ago. Cartersville solidifies No. 1 in Class AAAA after clinching its title last year and will pace the field with standout quarterback Trevor Lawrence. Woodward Academy's Ryan Glover quarterbacks a War Eagle team with enough returning talent to debut at No. 2. Jefferson and touchdown-machine Colby Wood round out the top 3.
Defending Class AA state champion Pace Academy claims the top spot in Class AAA and ultra-talented Cedar Grove opens at No. 2. Greater Atlanta Christian, Calhoun and reigning champion Westminster round out the top 5.
Fitzgerald leads Class AA with Benedictine at No. 2. Rabun County rides the momentum from last year's 11-2 finish to open at No. 3 in the poll and perennial power Brooks County takes No. 4.
Defending champion Eagle's Landing Christian leads Class A-Private and Darlington takes over No. 2 after dropping down from Class AA last year. Aquinas comes in at No. 3 and Wesleyan takes No. 4 after a 9-3 finish in Class AA last year.
Defending Class A-Public champion Clinch County remains No. 1, while Macon County and Manchester strengthen the top 10 after earning playoff berths in Class AA last year.
2016 Football Rankings
Class AAAAAAA
1. Colquitt County
2. Mill Creek
3. Grayson
4. Roswell
5. McEachern
6. Westlake
7. Collins Hill
8. Archer
9. Camden County
10. Peachtree Ridge
Class AAAAAA
1. Northside-Warner Robins
2. Houston County
3. Glynn Academy
4. Coffee
5. Stephenson
6. Allatoona
7. Hughes
8. Creekside
9. Mays
10. Tucker
Class AAAAA
1. Buford
2. Ware County
3. Bainbridge
4. Thomas County Central
5. Jones County
6. Kell
7. East Paulding
8. Carrollton
9. Starr's Mill
10. Loganville
Class AAAA
1. Cartersville
2. Woodward Academy
3. Jefferson
4. Sandy Creek
5. St. Pius
6. Marist
7. Mary Persons
8. Spalding
9. Blessed Trinity
10. Cairo
Class AAA
1. Pace Academy
2. Cedar Grove
3. Greater Atlanta Christian
4. Calhoun
5. Westminster
6. Lovett
7. Peach County
8. Westside-Macon
9. Cook
10. Monroe
Class AA
1. Fitzgerald
2. Benedictine
3. Rabun County
4. Brooks County
5. Callaway
6. Heard County
7. Screven County
8. Jefferson County
9. Model
10. Vidalia
Class A-Private
1. Eagle's Landing Christian
2. Darlington
3. Aquinas
4. Wesleyan
5. Mt. Paran
6. Prince Avenue Christian
7. Stratford Academy
8. Landmark Christian
9. Calvary Day
10. Christian Heritage
Class A-Public
1. Clinch County
2. Irwin County
3. Commerce
4. Emanuel County Institute
5. Macon County
6. Mt. Zion
7. Trion
8. Manchester
9. Charlton County
10. Marion County